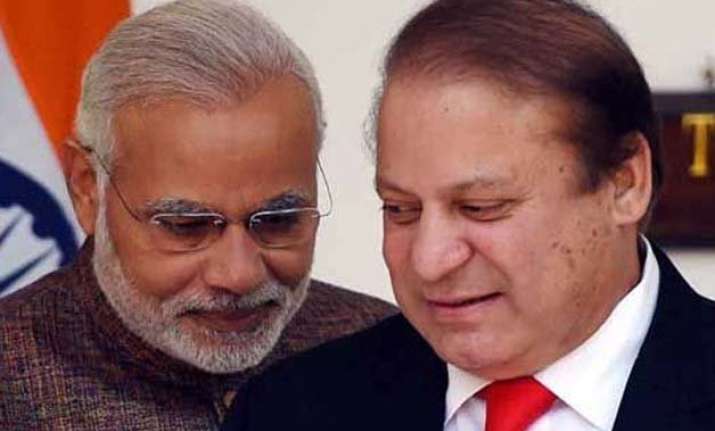 New Delhi: Foreign Secretaries of India and Pakistan, who were scheduled to meet in Islamabad on January 15-16 to decide the timetable and modalities of the resumed peace dialogue but postponed it following Pathankot airbase attack, are likely to hold the meet in first week or in the second week of February.
According to a report by Economic Times, the officials from both the two sides have been in touch and trying to  reschedule the meeting keeping in mind other preoccupations of both Foreign Secretary S Jaishankar and his Pakistani counterpart Aizaz Ahmad Chaudhry.
"Two sides are toying with the dates of February 6-7 and February 7-8 to schedule the meeting. But a final decision is yet to be taken," the report adds.
Pakistan's English daily Dawn also quoted a senior official as saying that there was an understanding between the two sides for a meeting in February, but its dates had not been finalised.
The FS-level meeting will decide on the schedule of meetings under the Dialogue over the next six months prior to the SAARC Summit.
The two NSAs mandated to discuss terror are in regular touch with the other to discuss progress in Pathankot case.
India lost seven security personnel in the Pathankot strike and blamed the Pakistan-based terrorist group Jaish-e-Mohammad (JeM) for it.
India put the ball squarely in Pakistan's court, linking the FS-level talks to Islamabad's "prompt and decisive" action in the Pathankot terror attack for which it has provided "actionable intelligence".
The process of resumption of talks was set in motion with an ice-breaking meeting between Indian Prime Minister Narendra Modi and his Pakistani counterpart Nawaz Sharif in Paris climaxing with the former's surprise trip to Lahore
Pakistan and India had agreed last month to resume the bilateral dialogue after a hiatus of two years because of tensions along the Line of Control and Working Boundary.