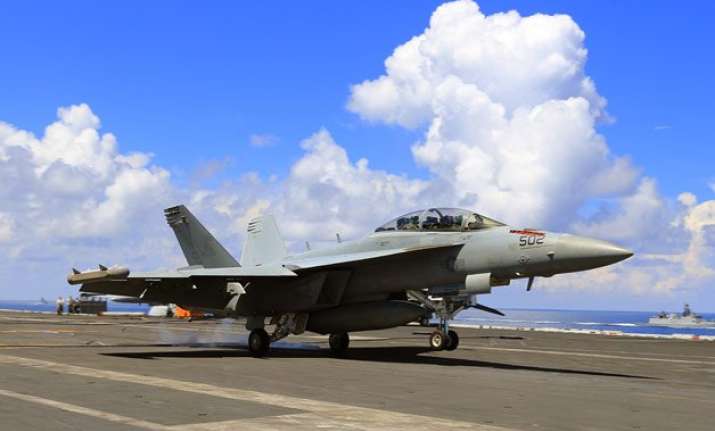 Malabar: The six-day Malabar joint naval exercise by India, the US and Japan ended today. The 19thedition of the exercise was conducted in the Bay of Bengal.
Along with the Indian Navy and the US Naval Forces, JMSDF also participated in the exercise. The scope of MALABAR-15 included wide-ranging professional interactions during the Harbour Phase and a diverse range of operational activities at sea during the Sea Phase.
During MALABAR-15, the Indian Navy was represented by INS Shivalik an indigenous frigate, INS Ranvijay a guided missile destroyer, INS Betwa an indigenous frigate and INS Shakti, a Fleet Support Ship. In addition, one Sindhugosh class submarine, INS Sindhudhvaj, Long Range Maritime Patrol Aircraft P8I and integral rotary wing helicopters too participated in the trilateral exercise.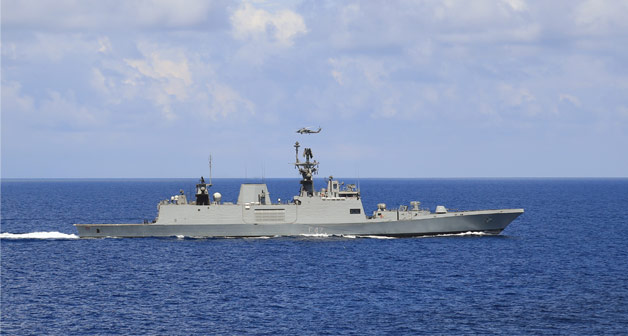 The US Navy was represented by the ships from Carrier Task Force (CTF) 70 of the USN 7th Fleet, which is based at Yokosuka, Japan. The CTF included the Nimitz class aircraft carrier USS Theodore Roosevelt, Ticonderoga class Cruiser USS Normandy and Freedom Class Littoral Combat ship USS Forth Worth.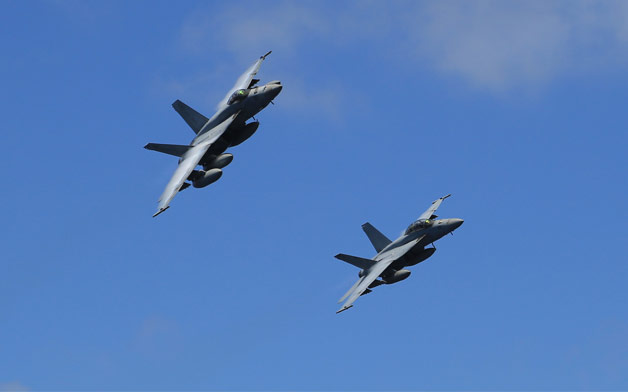 In addition, one Los Angeles class nuclear powered submarine USS City of Corpus Christi, F18 Aircraft from US Carrier Air Wing and P8A Long Range Maritime Patrol Aircraft will also participate in the exercise.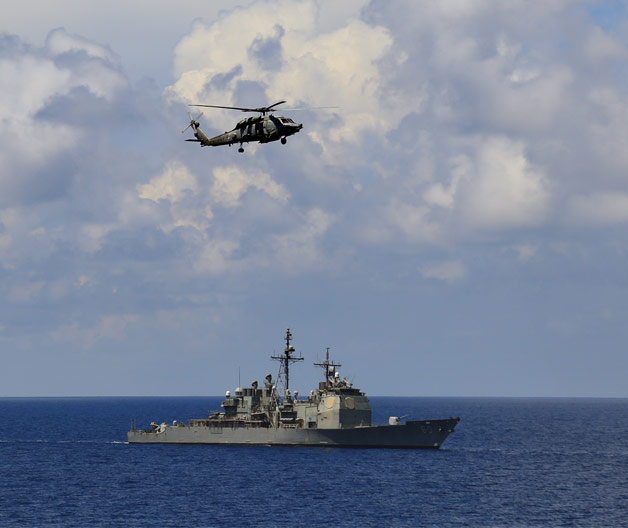 The JMSDF was represented by JSFuyuzuki, a missile destroyer with SH 60K integral helicopter.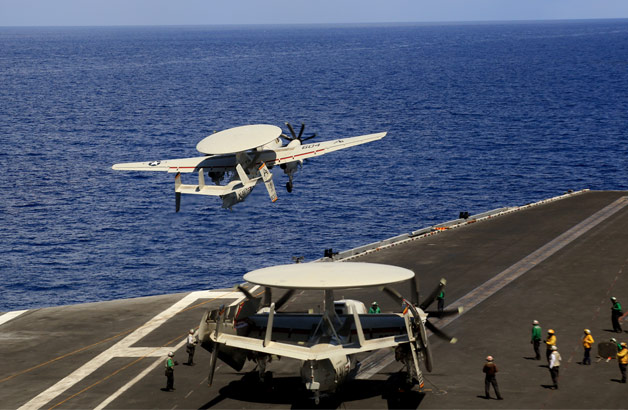 MALABAR - 15 was part of the process of enhancing naval cooperation among important navies of Indo-pacific regions which helps in enhancing mutual understanding. Sharing of best practices by the three navies will strengthen their respective capacities and help create better synergies for effective and speedy action to deal with challenges of disaster prevention and relief and maritime safety and security in the Indo-Pacific region, for the benefit of the global maritime community.