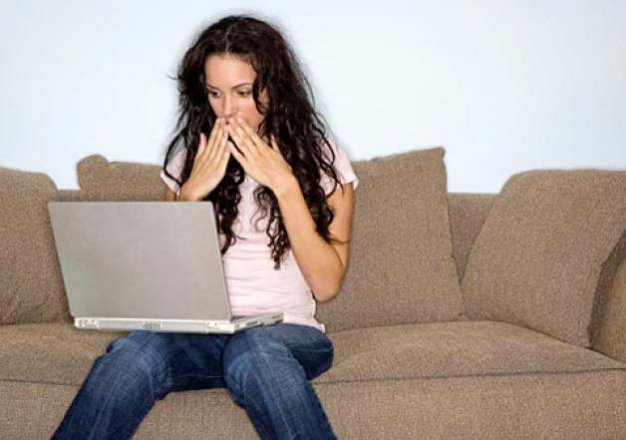 As the debate on government's ban on 800 website for pornographic content accelerates, the women have joined the raging internet users in slamming the authorities for the non-democratic move.
Hundred of female users took it to Twitter to mock and oppose the ban on porn.
The rage of female users on the ban is not unfounded as a recent survey shows how women in India are flocking to internet to watch porn.
As many as 30% of women in India regularly visit porn websites, says a new study.
Last year, 26% Indian women were online searching for porn.
While lesbian porn was found to be the runaway hit among women, women across the globe are also watching more "hardcore" acts than men, revealed the study done by popular general interest website Pornhub in collaboration with New York-based news website, The Daily Beast.
The data came from nearly 40 million Pornhub users.
Compared to the worldwide average of 24% female porn viewers -- an increase of one percent over the previous year, the Philippines and Brazil took the lead with 35% female viewers.
India and Argentina came in a close second with 30% female porn viewers.
Using high-tech analytics software, the study revealed that women are also more selective than men when it comes to online porn viewing.
"Women are spending more time watching porn - a worldwide average of 10 minutes and 10 seconds compared to men at just nine minutes and 22 seconds," the results showed.
Japan presented the largest proportional gap between male and female porn viewers (83% male and 17% female).
Women in the US ranked pretty low (23% women and 77% male).
Nearly 24% of women in France visit online porn websites regularly.
Earlier, global research firm Pew Research Centre in 2013 surveyed the online viewing habits of 1,003 Americans and found that 25 percent of men admitted to watching porn in comparison to eight percent of women.
According to a survey by the same website last year, India was placed fifth in terms of the most number of daily visitors.  40% of Pornhub's 14.2 billion visits came from the US.
Indian users spent 8.2 minutes per session on the website. Users in the northeastern states viewed more pages on Pornhub.com for longer, than any other region.
Users in India visited 7.32 pages per visit on average. Mizoram topped the list with 8.47 page views per visit. Users in Delhi came on second with 8.02 page views per visit.