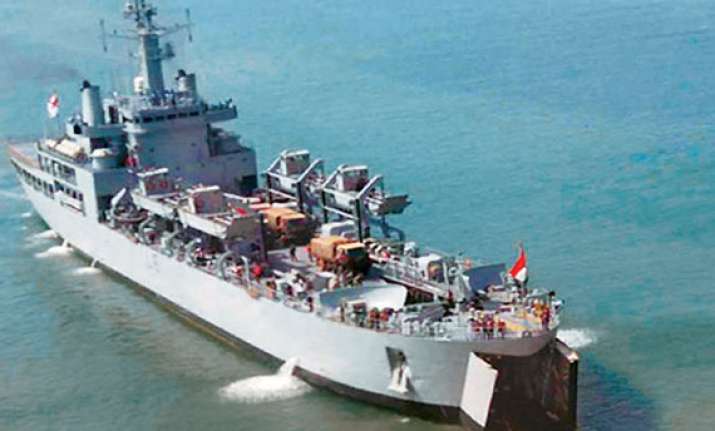 New Delhi: Facing flak from the Defence Ministry over frequent mishaps, the Navy has stripped captain of the command of warship INS Airavat which ran aground off the coast of Vizag last week.
Commanding Officer Captain JPS Virk (equivalent to Colonel in Army) will no longer the command INS Airavat even as a Board of Inquiry has been instituted to find the reasons behind the mishap, Navy officials said here.
The Defence Ministry had summoned a senior Navy officer yesterday and pulled him up to check these incidents involving naval assets.
Under pressure from the Defence Ministry to check mishaps involving its assets, the Navy has so far removed Commanding Officers of its three warships involved in mishaps and has issued a show cause notice to the chief of Delhi Class warship for an incident during his command.
Captain Gopal Suri, who was commanding INS Talwar, was removed after the Russian-origin stealth frigate rammed a fishing vessel off Ratnagiri on December 23.