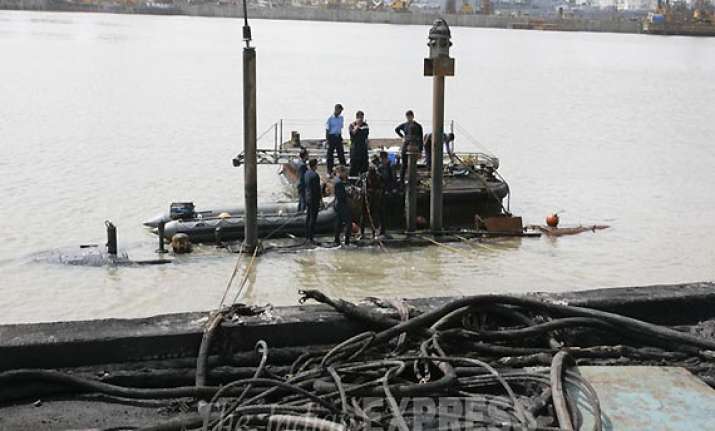 New Delhi: There have been 11 accidents involving Indian Navy ships and submarines since last August. While most of the accidents did not claim any lives, 21 officers and sailors have died in three mishaps.
* INS Sindhurakshak (August 14, 2013) - Eighteen crew members on board -- three officers and 15 sailors -- were killed when blasts ripped through the torpedo compartment of the INS Sindhurakshak while the submarine was berthed in Mumbai harbour.
* INS Viraat (September 2013) - Fire broke out near the officer's mess of the aircraft carrier off the Mumbai coast. No casualties were reported.
* INS Konkan (December 4, 2013) - A minesweeper of the Eastern Naval Command, the vessel caught fire at the naval dockyard at Visakhapatnam while undergoing repairs. The fire engulfed much of the ship's interiors before it was doused. No deaths were reported.
* INS Talwar (December 23, 2013) - A fishing trawler sank after colliding with the frontline frigate near Ratnagiri district, injuring four of the 27 people aboard the trawler. The trawler was operating without lights. There were no casualties onboard the ship.
* INS Tarkash (December 2013) - A stealth frigate which conducted several overseas missions, INS Tarkash suffered damage to its hull when it hit the jetty while docking in Mumbai. There were no casualties.