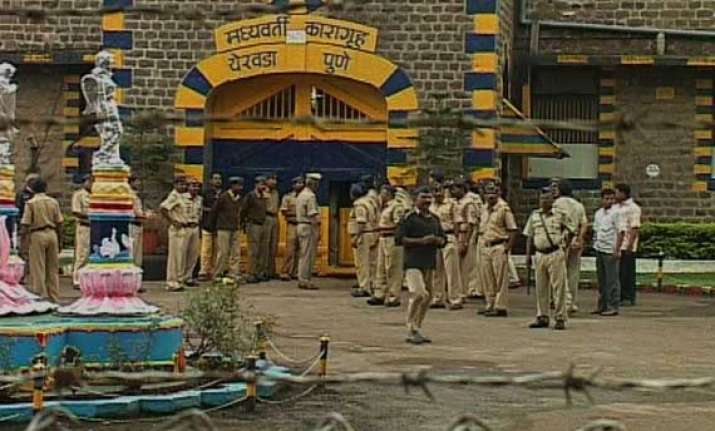 Pune, June 8 : Indian Mujahideen militant Qateel Siddiqui, an accused in the Chinnaswamy blast and Germany Bakery blast, was strangulated by jail inmates inside the high-security Yervada Central Jail today.
Siddiqui was arrested by the Delhi Police Special Cell last year.
An associated of IM chief Yaseen Bhatkal, Siddiqui had a brawl with jail inmates this morning over some petty issue, after which a group of inmates pounced upon him and strangled him to death.
His murder has been a huge setback for investigative agencies probing the blasts carried out by IM.
Pune police has arrested two undertrials Sharat Mohol and Aalok Bhalerao on charge of stangulating the IM militant. They used rope to strangle the militant.  
Two ATS teams are going to probe the exact reason behind this murder.  
Mohammed Qateel Siddiqui was arrested by Delhi Police on May 11 last year from Bihar's Darbhanga district.   
Five others, a Pakistani Mohammed Adil, Mohd Irshad Khan, Aziz Khomani, Gayoor Ahmed Jamali and Abdul Rehman were also arrested with Siddiqui who were part of the IM sleeper module. 
Members of this module carried out blasts at Chinnaswamy Stadium in Bangalore, Delhi's Jama Masjid, German Bakery in Pune and outside Dagdu Sheth Halwai Ganesh Temple in Pune.  
Pune Yervada jail superintendent S P Khatavkar has been suspended after this murder and a top-level probe has been ordered.  
17 persons were killed in the German Bakery blast, one person was killed in Chinnaswamy stadium blast and two died in the Delhi blst.  
Qateel Siddiqui had connections with absconding IM militants Mohsin Chaudhary, Yasin Bhatkal, Riyaz Bhatkal, Iqbal Bhatkal, Faiyaz Kagzi and Zaibuddin Ansari.  
On the day of German Bakery blast (Feb 13, 2010) Qateel Siddiqui had gone to the Dagdu Sheth Ganesh temple carrying a bag containing explosive, but after an argument with a flower seller, he went away with the bag and many innocent lives were saved.  
Qateel had admitted this during interrogations by Mumbai ATS and Delhi police.