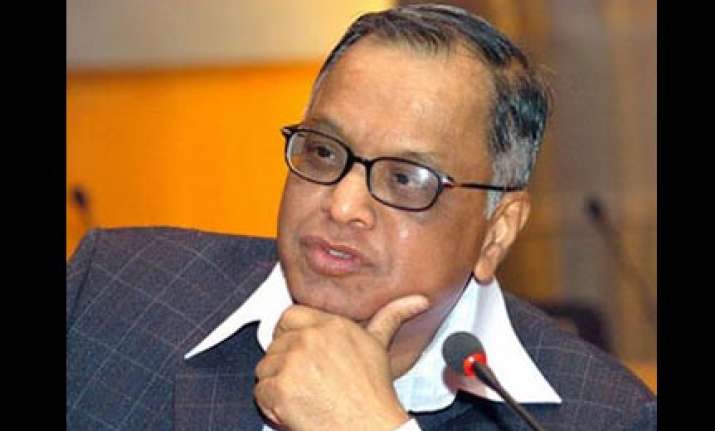 Pune: Infosys founder N R Narayana Murthy has expressed confidence that Indian software companies will counter the pressure of the recent visa fee hike by the US government with greater competitiveness, using innovation as a tool to enhance productivity.
Stating that it was the right of the US government to determine its policy, Murthy said, "We must accept it and compete and succeed under the new dispensation. Innovation is an important tool to  become stronger and enhance our revenue productivity."
Murthy's comments came at the felicitation of academician and researcher J G Krishnayya, founder of Systems Research Institute (SRI) here last night.
The new fees for H1B and L1 visas, effective from August 14, is expected to put an additional annual burden of USD 200 million on Indian software firms.
 Murthy stressed the need to encourage research institutions to come out with solutions addressing problems of the large-scale systems in public life.
 A Marathi translation of Murthy's book "A better India, a better world" rendered by Chitra Walimbe, was also released by noted journalist Arun Shourie at a function here. PTI