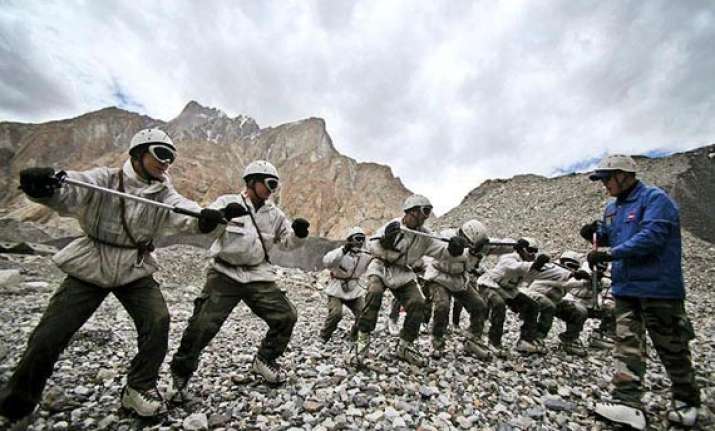 New Delhi: As the raising of two new infantry divisions at Lekhapani and Missamari (Assam) in 2009-2010 have added muscle to the dissuasive posture of India against China, India has now finally raised its  new 17th Mountain Strike Corps against the much larger People's Liberation Army at its temporary headquarters at Ranchi last week.
Army  officials believe that  the 17th  Corps will get some "rapid reaction force" capability to launch a counter-offensive into Tibet Autonomous Region (TAR) in the event of any Chinese attack.
While the Cabinet committee on security approved the new corps last July, the Army also wants the long-pending infrastructure and "capability development plan" along the "northern borders" with China to be speeded up. The price tag for this, in turn, is pegged at Rs 26,155 crore.
The corps will be raised over the next seven years with around 90,000 soldiers.
New corps headquarters will be at Panagarh in West Bengal.The corps will be headed by Lt General Raymond Joseph Noronha on promotion.
Following the raising of the new corps Prime Minister Manmohan Singh along with defence minister AK Antony was briefed on the operational readiness along the line of actual control (LAC) with China in the military operations directorate on Wednesday.