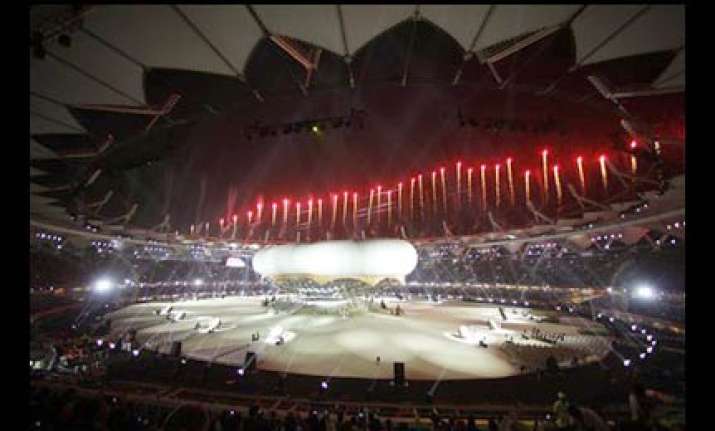 New Delhi, Oct 3 (PTI) Pakistani contingent was accorded a warm welcome by the cheering crowd when they marched into the Jawaharlal Nehru stadium for the opening ceremony of the Commonwealth Games held here today.
Dressed in white shirt and trouser and accompanied by green coat, the 54-member strong contingent was treated to a thunderous applause from the capacity 60,000 crowd.
The moment they walked into the arena, the crowd roared and waved towards them, much to the amusement of many present in the stadium. The athletes were bowled over by the rich cultural and traditional heritage of the nation.
Some of them were even seen taking snaps of the group of drummers that played the rhythm of India.
The fascinating mix of culture and modernity enthralled the Pakistani contingent during their walk.
Each nation was led by an Indian woman, draping a unique design and style of saree. PTI