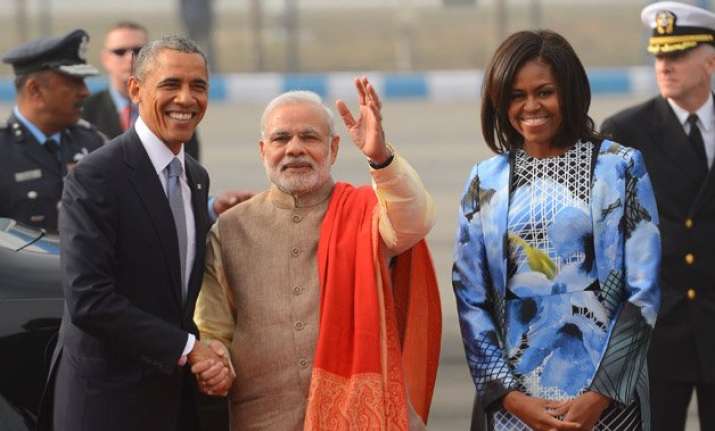 New Delhi: US President Barack Obama's three-day visit to India is of extreme geopolitical significance as the world witnesses convergence in Obama-Modi's strategic outlook.
While the global environment brings the two nations together, Pakistan's role cannot be forgotten. India and the US recognize Pakistan as a threat, as it continues to offer refuge to terrorist outfits. This 'shielding act' can and has in the past dangerously turned against them. It poses threat to the world too.  
For years India has been criticizing Pakistan for sponsoring terrorists and US for not seeing through Pakistan. The US has now moved closer to India's position on Pakistan. Since 2008, US banned many groups via the UN and through its treasury department. Intelligence sharing has been better.
India and US are now trying to engagement into containing the damage Pakistan is doing to itself and the threat of terrorism.
India is worried about growing Chinese activities in Pakistan and PoK and will seek US expertise in managing the two-front threat.