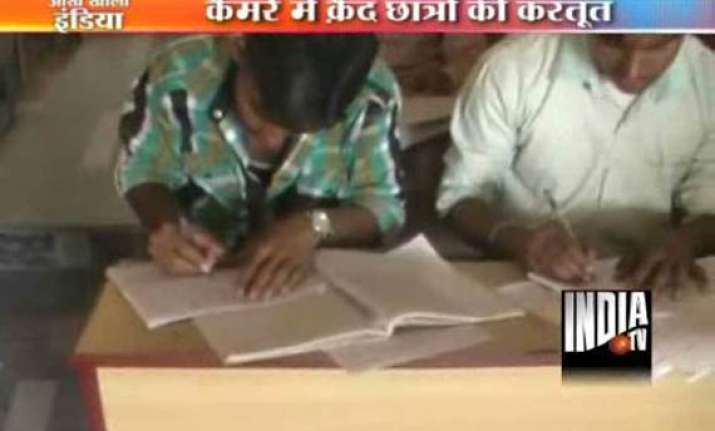 Bulandhshahr, UP, Oct 13: India TV on Thursday telecasted images of students of a reputed college in Bulandshahr  induling in rampant copying.
 
The exams for Business Management and computer engineering were being conducted for UP Technical University at the VIIT College here in Bulandhshahr.
 
The invigilator sat impassive, as the examinees took positions with their books along with the question and answer papers.
 
Some of the examinees who were copying trying to hide their faces, while the infigilators scurried out on seeing the camera.