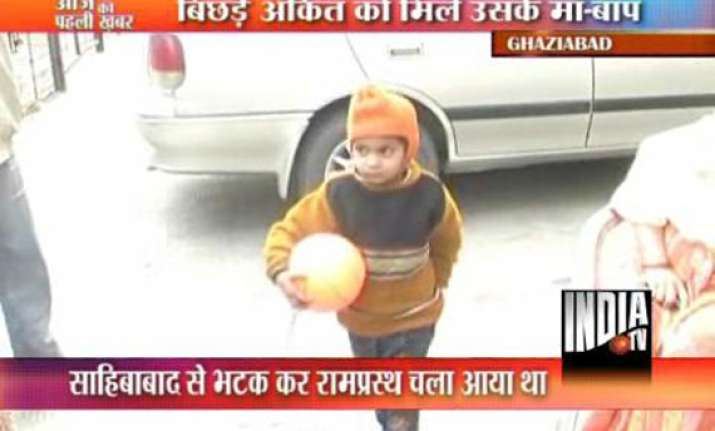 Ghaziabad Jan 5 : Two and a half year old Ankush went out from his home in Sahibabad to  buy potato chips but  instead strayed to  Ramprastha locality in Ghaziabad on Tuesday morning.
 
A man named Gopal saw the child near C-17 plot, and tried to hand him over to police, but the local police showed the least interest in taking the child.
 
The local society residents gave food to the boy and kept him with the security guard.
 
Meanwhile, as India TV flashed the news about the missing boy, the society residents contacted  his parents through the channel and restored Ankush to his  father Shiv Prasad, a factory worker staying in Kadkad Model area in Sahibabad.