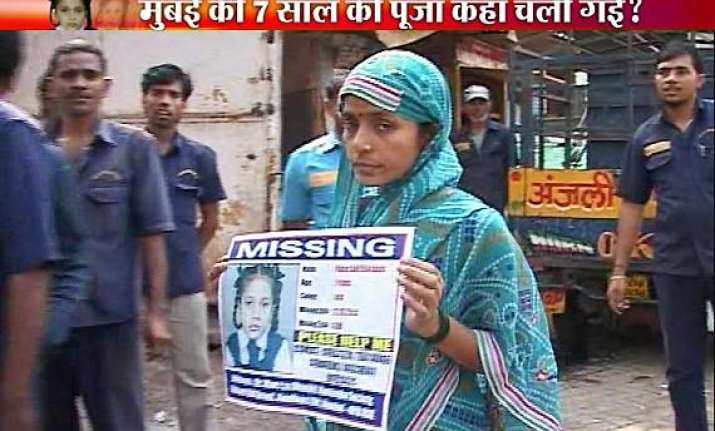 Mumbai: India TV is on a  mission to trace a 7-year-old girl who mysteriously disappeared from Andheri (west)  22 days ago, and the police are still  unable to trace her. 
The girl – Pooja Gaud, a resident of Karnataka welfare society in Andheri, Mumbai was on the way to her school in Cama Road, when she mysteriously vanished.
Around 100 people, including the parents and relatives of the girl protested outside the DN Nagar police station on Wednesday. They alleged that the police were not making any effort to trace her.
The girl was going to school with her elder brother – Rohit (10) when they had a fight over some issue after which Rohit refused to accompany her. Rohit, who thought she will join him in the school, but he never found her.
He then enquired about Pooja but her teacher and the school watchman said they did not see her.
Speaking to India TV, Pooja's father, who is a hawker, said that they are not rich enough to be targeted for ransom, neither do they have enmity.
"We are trying our best and also investigating from all possible angles to trace her. As of now, it does not seem that she was kidnapped," said senior police inspector, Vijay Bhoite of DN Nagar police station.
"Initially, the girl's parents and relatives thought that we were not trying to trace the girl," he said.
"But they were convinced after we spoke to them. We have informed all police stations across the city and have also sent her photographs to get a lead about her whereabouts."
If anybody have information about the missing girl inform on 9769373278 and 9768069585. India TV took live telephone calls, one from Mumbai and the other from Lucknow, with viewers claiming that they had seen the girl. Their contact numbers have been handed over to the family.