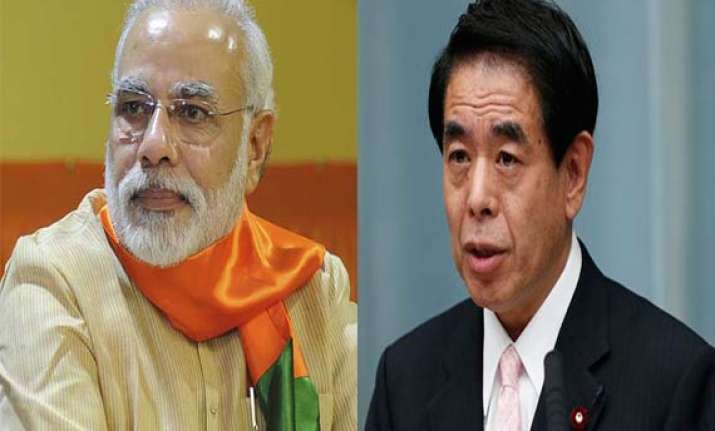 New Delhi: Ahead of Prime Minister Narendra Modi's proposed visit to Japan, the two countries today held discussions to explore opportunities for cooperation in the field of science and technology.
Briefing newspersons after meeting his Japanese counterpart Hakubun Shimomura here, Minister of State of Science and Technology Jitendra Singh said the two nations are in the process of launching several joint programmes.  
"We are also in the process of launching a number of joint programmes in the field of science and technology. "(We are) Also setting up a joint Indo-Japanese Science and Technology Committee and a huge amount of collaboration in the area of ocean technology, in the area of space technology.
"Particularly, this assumes importance in the light of forthcoming visit of Prime Minister Narendra Modi to Japan," Singh, who is also the Minister of State in the Prime Minister's Office, said.
Modi is likely to visit Japan early next month.
Pointing out that the relationship between any two nations in the future would be based on science, the Minister said that they tried to do "some speed work" for a more fruitful science and technology interaction between the heads of India and Japan.
"I am sure this meeting today will pave the way for a long term relationship between the two nations based on science," he added.
Singh also said that a Centre for Disease Biology is likely to be established in India with Japanese collaboration.
"We are looking forward to set-up a centre in India with Indo-Japanese collaboration. It would specifically focus on medicine, disease and disease biology," he said.
Shimomura is the Japanese Minister of Education, Culture, Sports and Science and Technology.