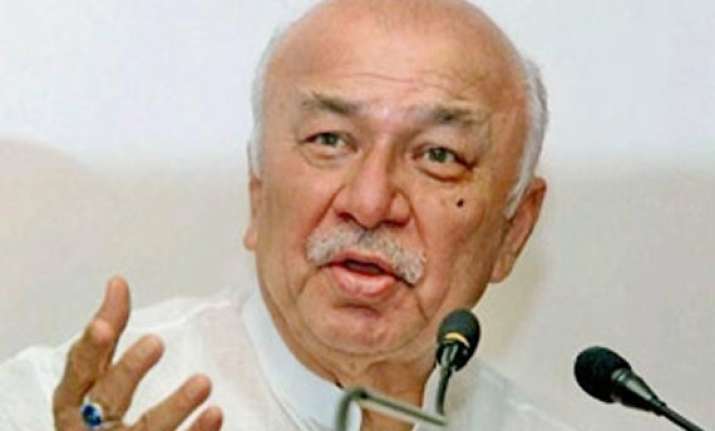 New Delhi: India today said it was hopeful of an expeditious trial in Pakistan against those involved in the 26/11 terror attack and action against LeT founder Hafiz Saeed after the US grilled Islamabad over the Mumbai attack trial.
"We are hopeful that President Barack Obama's tough talking to Nawaz Sharif will have impact on the ground. It will help in expediting the trial and proceed against Hafiz Sayeed," Home Minister Sushilkumar Shinde told reporters here when asked to comment on Sharif's meeting with Obama on Wednesday.  
Sharif had faced uncomfortable questions from Obama who did some plain speaking by asking him as to why the trial of those involved in the 2008 Mumbai attack had not yet begun besides raising the issue of cross-border terrorism, particularly the activities of terror outfit JuD led by Hafiz Saeed.
Reflecting India's concern over the slow pace of progress in the 26/11 case in Pakistan, Obama posed questions to Sharif over the delay of the trial that has already been hampered by a number of roadblocks.