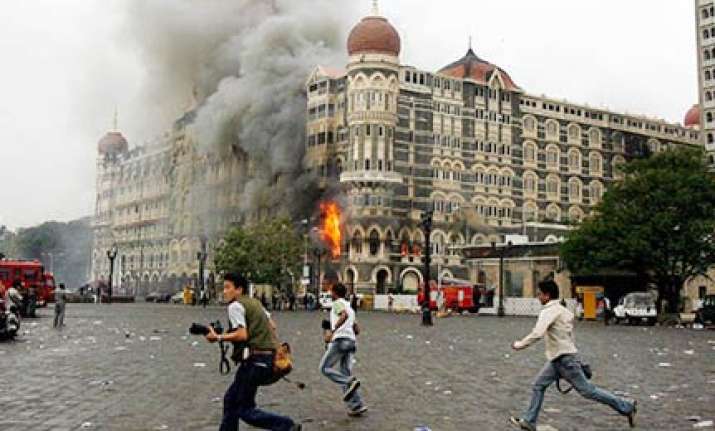 India on Tuesday expressed regret that Pakistan government is allowing LeT chief Hafiz Saeed to make "provocative and insidious" speeches and pressed for probing his role behind the 26/11 terror attack in Mumbai.
"Based on the information that we have furnished, any responsible government will investigate the role of Hafiz Saeed. Far from investigating his role, Pakistani government is allowing him to make provocative and insidious speeches. That is deeply regretted," Home Minister P Chidambaram told reporters at a press conference in Delhi.
Indian Foreign Secretary Nirupama Rao had on February 25 handed over three dossiers to her Pakistani counterpart Salman Bashir containing names of 34 terrorists wanted here, including Saeed, and demanded for handing them over and other effective action.
"Three dossiers prepared by MHA were handed over by our foreign secretary to the foreign secretary of Pakistan. We expect Pakistan to take action against the persons tioned in the three dossiers," the Home Minister said.
Chidambaram said based on the responses to the 15-point questionnaire circulated ahead of the February 7 conference of chief ministers, the government has been able to construct a base line of the capacity and preparedness of the police in each state.
'It will be my endeavour to encourage the states to improve upon the base line and enhance both capacity and preparedness to deal with the challenges to security. What was noteworthy about the conference was that there was not a single discordant voice. This sense of oneness of purpose augurs well for the future," he said.
On whether Justice Srikrishna Committee, constituted to go into the demand of a separate Telangana state, has legal recognition, Chidambaram said, "The Committee has every legal sanctity. It was appointed by an executive order of the government."
Asked about his past views about smaller states, the home minister maintained that whatever he had said in the past was his views as an individual.
"I am not taking back what I have said as an individual. But now my views are the views of the government. I speak whatever government decides... I think it is time Indian media matures enough to the reality that the people can be outside the government, people may be inside the government," the Home Minister said.  PTI