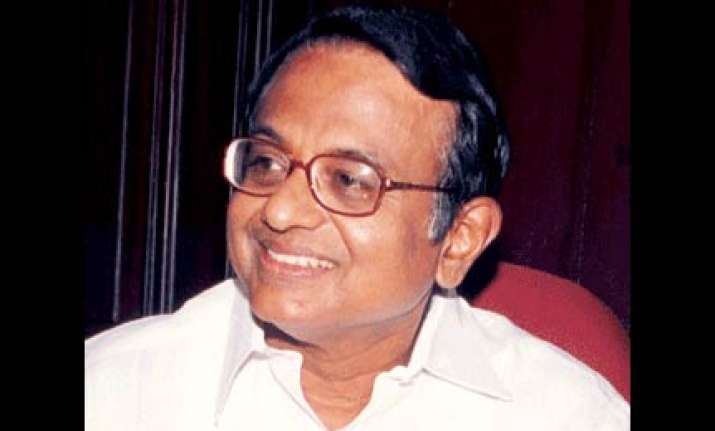 Hussainiwala (Punjab), Oct 22 (PTI) India today said it could go more than half way to have better ties with Pakistan as things improve and pitched for consolidation of trade between the two countries.
Union Home Minister P Chidambaram today hoped relations with Pakistan would improve in times to come and lead to consolidation of trade links with the neighboring country.
Reacting to the demand of Punjab Deputy Chief Minister Sukhbir Singh Badal, the Union Home Minister said "as things improve we could go more than half way to have better relations with Pakistan. Trade must resume with Pak. I sincerely hope it will come sooner than later."
Chidambaram, who inaugurated a visitors' gallery where freedom fighters Bhagat Singh, Sukhdev and Rajguru were cremated, said people living in border areas "carry with them a special burden and responsibility."
He said Punjab Chief Minister Parkash Singh Badal and Sukhbir Singh Badal had been raising the problems of border villagers, including those faced by farmers in sowing on land beyond fencing, and the Union Home Ministry was addressing these issues.
Reacting to the demand for extended working hours for farmers during summer, Chidambram asked the DG BSF to go for new timing of 6 am to 6 pm instead of present timing of 7:30 am to 5:00 pm.
He also asked the DG to explore the possibility of providing power connection for tubewells installed beyond fencing.
Paying glorious tributes to Bhagat Singh, Sukhdev and Rajguru, the Union Home Minister described Hussainiwala as "Punya Bhoomi" (sacred land).
He said he was happy to lay the foundation stone of viewers gallery where Bhagat Singh, Rajguru and Sukhdev were cremated.
Chidambaram said the people and the land of this area have suffered a lot. 
The Union Home Minister said the expanded viewers gallery could accommodate 3000 viewers and whole area around the gallery would be landscaped and beautified.
Earlier, Chidambaram laid the foundation stone of the Rs 6.22 gallery at Joint Check Post at Hussainiwala to facilitate more and more tourists to visit this Indo-Pak border and witness the popular Retreat ceremony in which BSF jawans and Pak rangers simultaneously lower the flags of their respective countries ceremonially every evening.