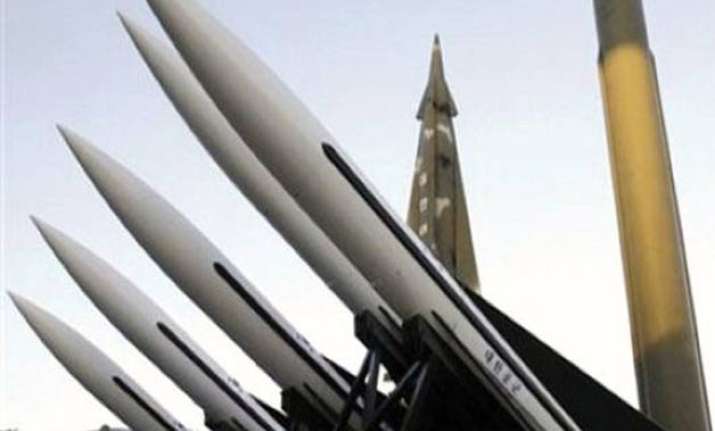 United Nations:  Decrying the "lack of political will" to find multilateral pathways to nuclear disarmament, India has renewed its call for immediately starting negotiations on a Comprehensive Nuclear Weapons Convention for ending possession of atomic armaments.

"India attaches the highest priority to global, non-discriminatory, verifiable nuclear disarmament and the complete elimination of nuclear weapons in a time bound manner," D.B. Venkatesh Varma, India's Ambassador and Permanent Representative to the UN Conference on Disarmament, told the UN Disarmament Commission (UNDC) in New York on Tuesday.

"India has supported the proposal put forward by the Non-Aligned Movement (NAM) for the Conference on Disarmament to commence negotiations on a Comprehensive Nuclear Weapons Convention," he said.

Varma also urged the starting of negotiations on a Fissile Material Cutoff Treaty (FMCT) in the Conference on Disarmament. Negotiations on the treaty that would ban the production of fissile material for nuclear weapons has made no progress since it was proposed in 1993.

Pakistan, meanwhile, used the UNDC forum to attack India's inclusion in the Nuclear Suppliers Group (NSG), which controls trade in nuclear equipment and materials.

Without directly mentioning India or the NSG, Pakistan's Permanent Representative Maleeha Lodhi said: "Many states continue to pursue policies of granting waivers and exemptions from long held non-proliferation principles, thus contributing to insecurity and imbalances in certain regions -- especially South Asia."

Indonesia's Permanent Representative Desra Percaya, speaking on behalf of NAM, said that till a comprehensive nuclear disarmament became a reality, nuclear weapon states should provide unconditional and legally-binding guarantees to non-nuclear weapon states that there would be no use or threat of use of atomic armaments.