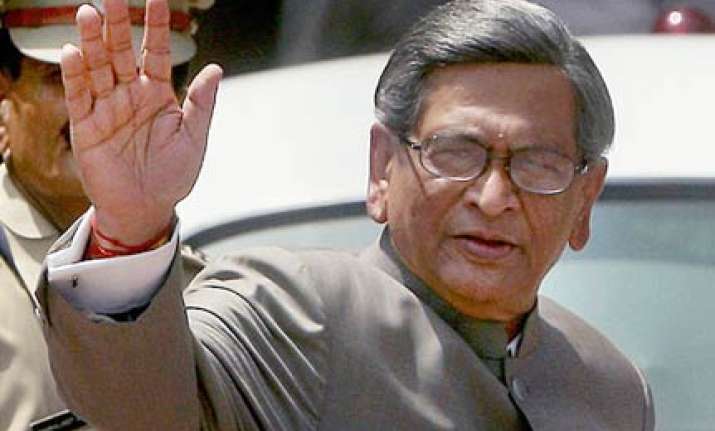 New Delhi/Islamabad: Three days after it offered USD five million to Pakistan for flood relief, India was still awaiting a response amid reports that the aid may be accepted if it was routed through the UN.
 Sources in New Delhi said on Monday India was willing to consider giving more aid but was awaiting a response to its initial offer made by External Affairs Minister S M Krishna, who spoke to his Pakistani counterpart S M Qureshi last week.
Sources were non-committal on whether India would consider the relief through United Nations but that possibility was not ruled out. "Let's see, what we can do," said a source.
In Islamabad, Foreign Minister Shah Mahmood Qureshi said his Indian counterpart S M Krishna offered the aid during a telephone conversation on Friday.
 "Yes, they have offered assistance to Pakistan and they have asked the government of Pakistan to prioritise what kind of assistance we require," he said.
"In line with the conversation that I've had with Mr Krishna, I've informed the leadership about the details and the leadership is giving it consideration," he told a news conference at the Foreign Office.
 In response to another question on why Pakistan has accepted aid from other countries but is yet to decide on India's offer, Qureshi said the kind of relationship with India and the "sensitivity" involved is "different".
Meanwhile, the Daily Times newspaper quoted its sources as saying that Pakistan might accept the Indian aid if it is routed through the United Nations.
Krishna had described the offer of aid as a "gesture of solidarity with the people of Pakistan in their hour of need".
The floods triggered by unusually heavy monsoon rains have killed over 1,700 people and affected 20 million. It has also destroyed millions of acres of crop land and washed away key roads, bridges and communication infrastructure.
Pakistan had accepted aid from India when a devastating earthquake had struck the Kashmir region in 2005. PTI