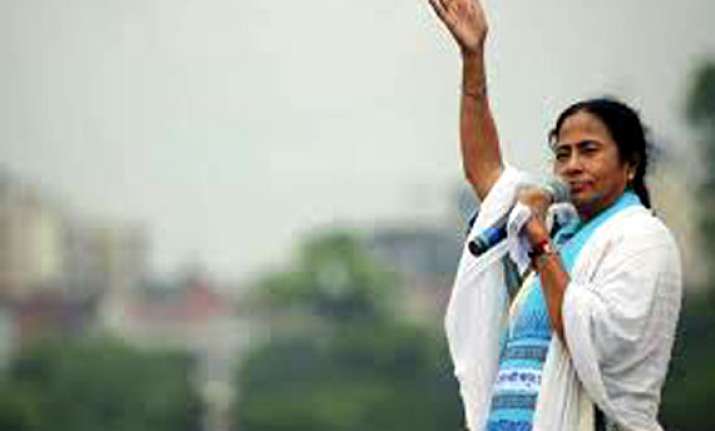 Kolkata, Aug 7 : In a bid to promote travel and tourism and attract investment to the state, West Bengal Chief Minister Mamata Banerjee yesterday announced special incentives to airlines to increase flights to Kolkata, Bagdogra and Coochbehar airports.
The existing sales tax rate on Aviation Turbine Fuel in West Bengal was 25 per cent. An additional sales tax of 20 per cent on sales tax was also levied. Thus the effective sales tax rate on ATF in the state was 30 per cent.
Banerjee said there would be 50 per cent rebate on tax on additional ATF sold to any airline from Kolkata airport compared to corresponding ATF consumed by the airline in 2012-13.
"Thus effective rate of tax on ATF on excess quantity of Fuel consumed will come down from existing 30 per cent to 15 per cent," the chief minister said.
She also declared total sales tax exemption on ATF sold rom Coochbehar and Bagdogra airports for three years to boost trade and tourism.
Stressing on the need to modernise Coochbehar airport for air operations, Banerjee said that it would cost the state government Rs 45 crore, of which Rs 15 crore had been handed over to the Airports Authority of India Chairman V P Agarwal yesterday to enable the AAI to undertake a comprehensive scheme.
"Construction of a box culvert on river Mora Torsha for extension of runway and upgradation of the Coochbehar airport will help operate bigger aircraft," Banerjee said.
AAI Chairman V P Agarwal later said that it would take 30 months to modernise the airport, where navigational and technical aids would be installed.
With the full fledged operation of night landin facilities at Bagdogra airport, Agarwal said it would be the sixth in the region.