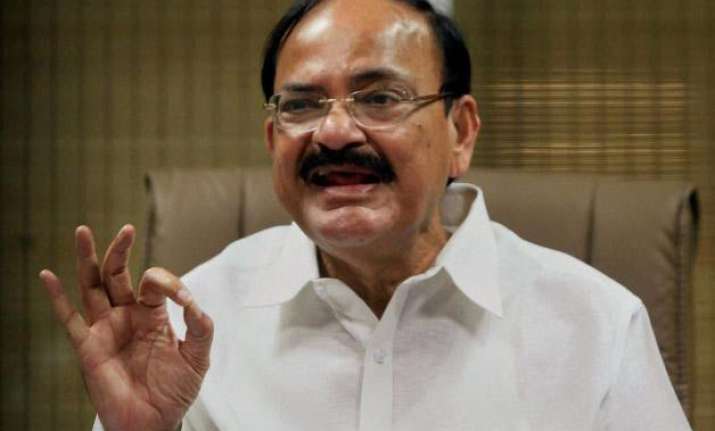 Vijayawada (AP): Union Minister Venkaiah Naidu today said that the government is in the process of finalising schemes to develop 500 smart cities and towns by implementing comprehensive development plans.  
Naidu, who is the minister for Urban Development said, "The ministry is now busy with the finalisation of schemes to develop 500 cities and town in the country as smart cities by implementing comprehensive development plans."
The BJP leader who was addressing a conference on 'Emerging Global Business Opportunities for Entrepreneurs' here further said that the cities would be transformed as engines for economic growth in the country.  
He said that at the same time, 2 crore houses are to be built in cities to provide housing for the poor in urban areas who have been living in slums.  
The minister said that the entire world is now looking towards India and the foreign investors are feeling confident that India is a safe place for investments under leadership of Prime Minister Narendra Modi.
He also said that economy is moving ahead under NDA rule and the GDP growth has already touched 7.3 per cent.  Meanwhile, workers of two left parties CPI and CPM staged protest at the conference venue demanding special status for Andhra Pradesh.