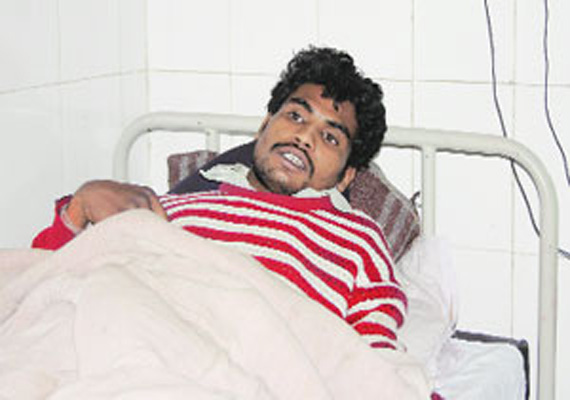 Bhopal, Feb 9 : A migrant labourer, Raju Yadav, 30, has alleged that he was asked by doctors at  the government-run J P Hospital here to undergo vasectomy, if he wanted free anti-rabies injections for his son, bitten by a dog, reports The Indian Express.

Thirty-year-old Raju Yadav, is from the tribal-dominated Mandla district.

He did not have the money to take his son to a private hospital, or the BPL card that would have got them free treatment at government hospitals. He said doctors at J P Hospital said they would treat his child if he agreed to get sterilised.

Madhya Pradesh, which has been carrying out a targeted family planning programme since 2010, is 7.2 lakh operations short of its target for this year.

"My son's life was more important," said Yadav, who was admitted to the hospital on Friday for treatment of an infection. He said he was operated upon in mid-January, when he had brought his son to the hospital.

"I was told private hospitals would charge Rs 900 for each injection. A doctor here asked me about my children, and when I said I had two, I was given the option of an operation," Yadav said.

Civil Surgeon Dr K M Bakshi said Yadav had not been forced or offered any inducement for the surgery. She said he had been operated upon on January 19, and he had made no allegation then.

Dr Bakshi said doctors indeed have vasectomy targets, but they don't force the operations on anyone. She said Yadav had signed on five consent papers. Yadav agreed he had given his consent.

He said he had been given Rs 1,400 for the surgery, and told he would get Rs 200 for every person he could get over for similar surgery.