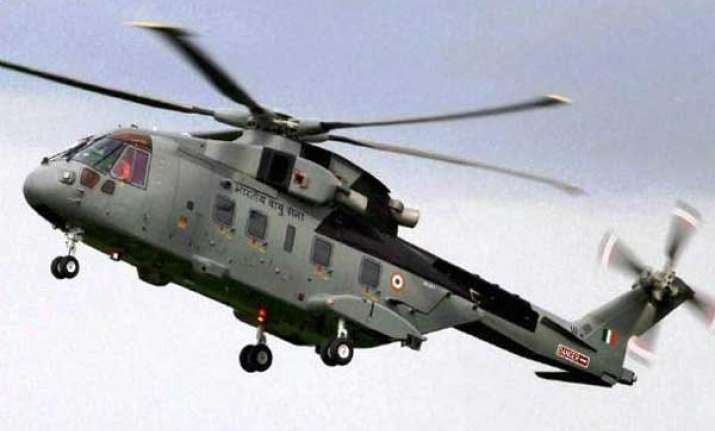 New Delhi, Feb 16 : The IAF on Friday said it will continue training its pilots on the three AgustaWestland helicopters procured by it from the UK till the government takes a final decision on the controversial Rs 3,600 crore deal for 12 such choppers.
The government has initiated action to scrap the deal by sending a show cause notice to the British firm asking why the deal should not be cancelled and action be taken against it.
As of now, the training of IAF pilots on the three choppers is going on at the Hindan air base near here. Once the government takes a final decision in this regard, the IAF will take action in consonance with that, IAF officials said here.
The IAF had started training its officers last year at the facilities of the company in the UK and the remaining part is being carried out at the Hindan base.
Asked if the IAF was planning to fly President Pranab Mukherjee from Jaisalmer to Pokharan in the VVIP choppers during the exercise Iron Fist on February 22, IAF spokesperson Wg Cdr Gerard Galway said, "No, the pilots are still in the conversion phase on the choppers."
He said the pilots need to clock a particular number of flying hours on the machines before VVIPs could be flown in them.
The IAF had received the first batch of three choppers, which would be deployed at the Palam air base here, last month and was scheduled to received three more by next month with the remaining six scheduled to be handed over to it by middle of next year.
After the scam came to light, the Defence Ministry put on hold the delivery of these choppers and any further payment to it till the CBI completes its investigations.