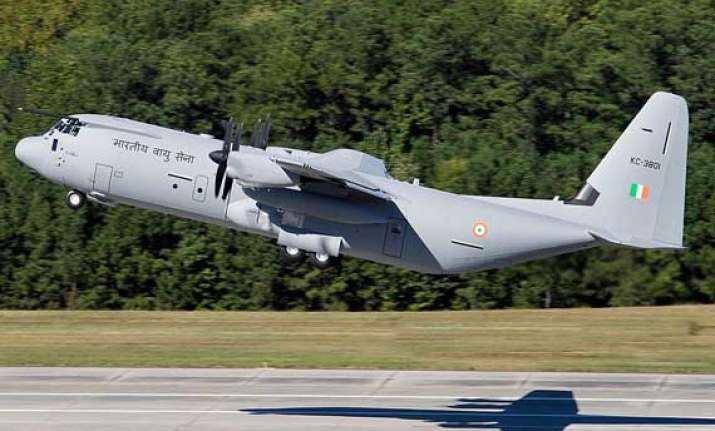 New Delhi/Jaipur: The latest acquisition of Indian Air Force US-made C-130J Super Hercules transport aircraft crashed near Gwalior after taking off from Agra air base, killing five airmen, including two Wing Commanders, two Squadron Leaders and a crew member.
An IAF spokesperson said, the Special Operations aircraft was airborne from Agra at 10 am and it crashed 115 km west of Gwalior air base. The reason of the crash is not known.
The IAF has ordered a Court of Inquiry to probe into the cause of the accident.
The SP of Karauli alongwith other senior officials rushed to the scene of crash located along the Rajasthan-MP border.
India had recently inducted six C-130J Super Hercules aircraft, which were bought from the US at the cost of around Rs 6000 crore (USD 1.1 billion) three years ago.
The per unit cost of the aircraft comes to around Rs 1,000 crore.
The home base of the 77 squadron 'Veiled Vipers' operating the aircraft is Hindon in Ghaziabad near here.
The aircraft can carry upto 20 tonnes of load and can land and take-off from short runways.
IAF had recently landed the aircraft at the high-altitude Daulat Beg Oldie air field near China border.