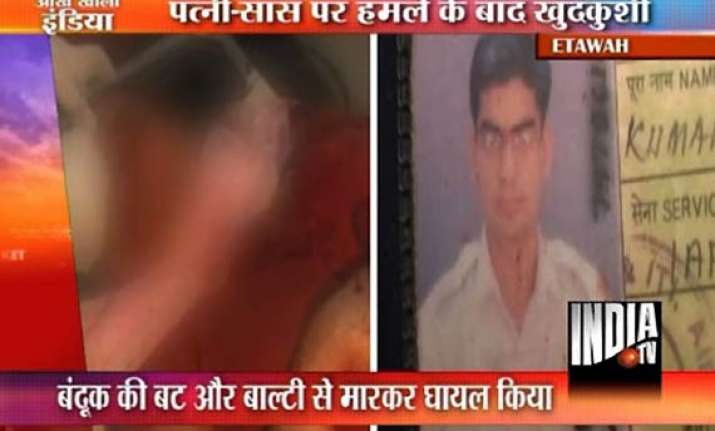 Etawah, UP, Jul 6: Pawan Kumar Pandey, an Indian Air Force officer, beat his wife Vibha to death and later commited suicide by jumping in front of a running train here on Tuesday, police said.

Pawan had married Vibha two years ago but the two were staying separately because of differences. Both Vibha and her mother Prem Kumari worked as school teachers and were staying in a rented house.

On Tuesday, an enraged Pawan entered the house and beat up both Vibha and her mother with the butt of  his gun. Assuming both of them dead, he locked the house from outside and went to a railway track where he jumped in front of a running train.
 
Meanwhile, neighbours called in the police who sent both the women to the hospital, where Vibha succumbed to injuries while Prem Kumari is still fighting for her life, said M P Salonia, SP Etawah.