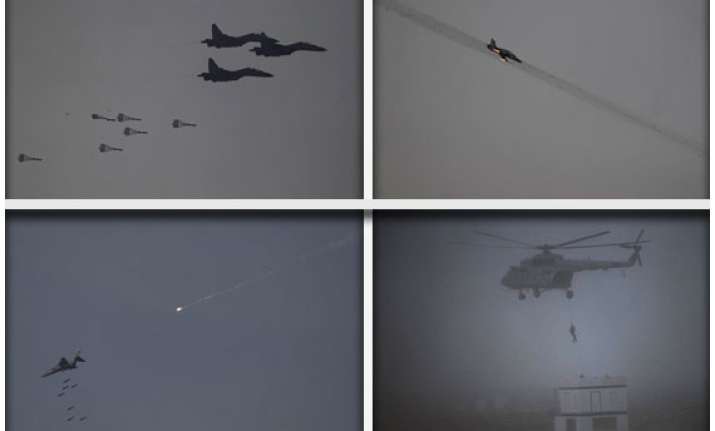 Pokharan (Rajasthan): Troops slithering down ropes in "enemy territory", transport aircraft flying low to evade radar in the combat zone and supersonic fighters smashing targets with precision missiles and rockets - the Indian Air Force's 'Iron Fist' firepower display in this desert expanse gave ample demonstration of its readiness to meet the country's security needs.
The assembled gathering Friday looked in awe and admiration as frontline planes and helicopters in the IAF's inventory displayed their flying and firing abilities.
Sorties followed in quick succession as 30 targets including "enemy" ammunition dumps, command and control centres, headquarters building, heavy guns, vital bridges and aircraft shelter" evaporated in heavy pounding.
While the day and dusk operations, including the dazzling acrobatic display by Sukhoi 30 MK I, had the gathering on the edge of their seats, the night events were spectacular.