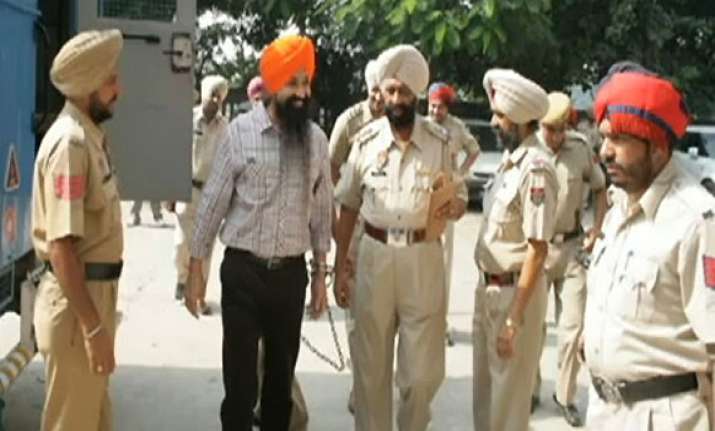 Patiala, Feb 25: Balwant Singh Rajoana, a convict on death row in connection with the assassination of the former Punjab Chief Minister, Beant Singh, has expressed his desire to be hanged.
Rajoana, a Babbar Khalsa International terrorist, has in a four-page open letter said he had neither appealed for mercy nor asked anyone to do that for him.
In the past also, Rajoana had refused to appeal against his death sentence.
In a letter, written from Patiala jail recently, he reasserted his readiness to go to the gallows. He sent the letter through his sister.
The letter puts the ruling Shiromani Akali Dal in a fix as the party had lobbied with Central government for commutation of his death sentence.
"I won't bow before Congress"
"With this letter, I want to make my position clear once again that I am not ready to bow before the Congress. I have neither pleaded for mercy nor will I do it in future. They can test my determination at any time," the letter stated.
Rajoana was a party to the assassination of Beant Singh and 16 others. They were killed by a human bomb at the Punjab civil secretariat on August 31, 1995. Rajoana was sentenced to death in 2006.
Notably, Punjab Chief Minister Parkash Singh Badal and Deputy CM Sukhbir Singh Badal had lobbied with the Central government to seek commutation of the death sentence.
Rajoana's hanging was scheduled to take place on March 31, 2012 but was postponed in the wake of a review petition moved before the President by the Shiromani Gurdwara Parbandhak Committee.
The petition is pending with the President.
Beant Singh is credited with fighting terrorism with an iron fist along with the then Punjab police chief, K.P.S. Gill.