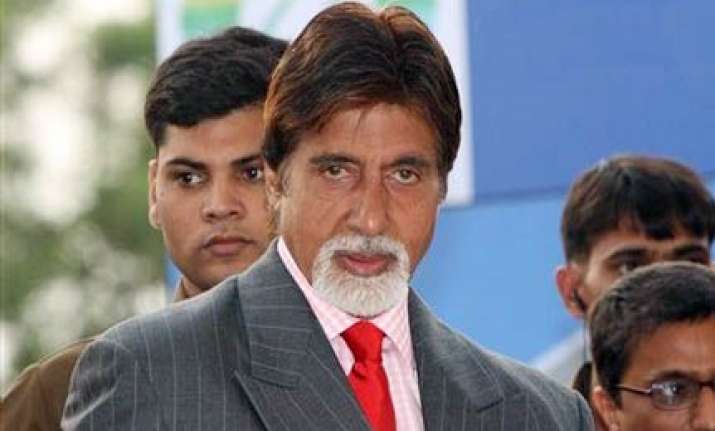 Under attack for his role as brand ambassador of Gujarat, megastar Amitabh Bachchan has hit out at his critics, saying no politics is involved in his promoting tourism in the BJP-ruled state.  
Bachchan said as the brand ambassador, he would talk about the Somnath Temple, the white sands of the Rann of Kutch, old civilisations of Harrappa, the Gir lions and try to entice as many visitors as he could to that glorious land.  
"Where is the connect with the glorification of the present Government?" he wrote on his blog on Wednesday, the day when some Maharashtra Congressmen objected to his presence at a state government function citing his strained ties with Gandhi family and his role as Gujarat brand ambassador.  
"You want to stop me from promoting tourism in a state because you have reason to believe that there are political connotations to the event. This is such rubbish! All I shall be doing will be working in a short film that shall highlight the various places of interest in the state, so that it encourages more tourists to visit the region," he said.  
Bachchan said those who take umbrage at his association with Gujarat do not have the courage to stop "a Ratan Tata or an Ambani" from investing in the state and running successful ventures there.  
"Would you have the guts to tell them to not associate with the state, to pull out all their investment and manpower? I guess not. You would happily bring politics into the matter just to dissuade. But what good does that do to a person that is non-political. Reason and common sense overrides all else in moments like this. Such a shame really," he said.   
The actor, who has been honoured with Lifetime Achievement Awards in several countries, lamented: "You visit a foreign country and they decorate you with respect and dignity - Morocco, UK, USA, France, South Africa, China, Hong Kong   and you come back to your own country and they have nothing but ugliness for the subject and your merit." PTI