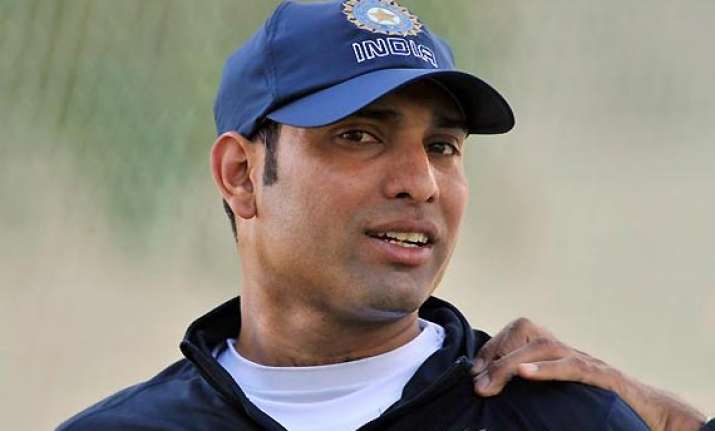 Hyderabad, May 29: Hyderabad Traffic Police is all set to rope in the services of former Indian cricketer VVS Laxman for creating awareness on traffic rules and road safety aspects among vehicle users in the city.
"He (Laxman) has agreed on this. Laxman will be featuring in short films about the road safety issues such as rash driving, signal jumping and other traffic violations and help in creating awareness among public on traffic rules," Deputy Commissioner of Police (Traffic) PVS Ramakrishna said, addressing a workshop on RS10 project.  
The traffic awareness drive involving Laxman is likely to begin within a month, the DCP said.
In the first phase of 'Aap Ke Liye', campaign aimed at promoting community awareness of traffic rules and enforcement launched by Hyderabad City Police Commissioner Anurag Sharma on April 10, the traffic police have begun distributing pamphlets explaining the safety rules people should follow.  
During this year, the traffic police also seek for deployment of educational vans specially designed to campaign on road safety, besides associating with NGOs on issues related to road safety and launching short films for massive education of children, Ramakrishna said.  
Traffic police officers are being trained here as a part of the global 'Road Safety 2010' project (RS10) by the WHO, which is being implemented in Jalandhar and Hyderabad.  
To ensure effective drunken-driving enforcement, high-tech equipment is being provided to the police.  
The Hyderabad traffic police have registered 16,620 cases till April 30 this year since it launched a drive against drunken-driving in November 2011, the senior traffic official said.
Maximum cases were booked against two-wheeler riders (over 11,000) and the majority of the violators were in the age-group of 21-30 years with 7,979 cases, followed by 31-40 years group (5,563) cases, he added.