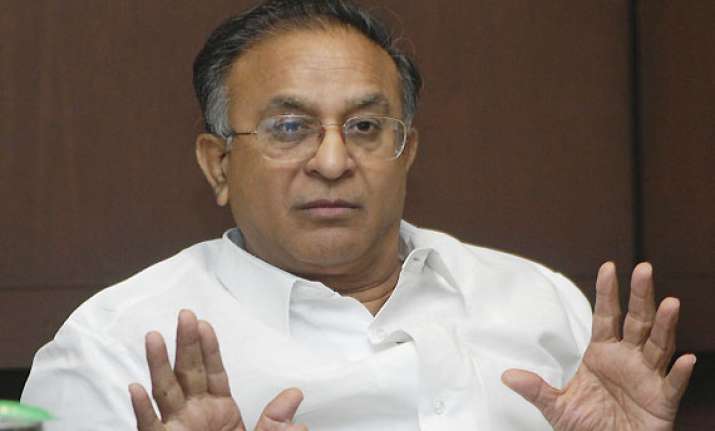 Hyderabad: Hyderabad, the city which is the bone of contention between Telangana and the rest of Andhra Pradesh in the proposed bifurcation of the state, belongs to all Indians and not to any region in particular, Union Minister S Jaipal Reddy said today.
"Constitutionally, Hyderabad is an Indian city. Like Bengaluru and Chennai, it has now become an international city, if we look at the business angle. For centuries, people from all parts of the country have been staying in Hyderabad," Reddy, the Union Science and Technology Minister, told a press conference here this evening.
"Hyderabad does not belong to either Telangana or to Seemandhra. It's certainly not Telangana's own property. All Indians constitutionally have an equal right over Hyderabad," he said.
Jaipal noted that people from Telangana districts like Adilabad, Karimnagar and Nizamabad go to Mumbai looking for employment.
"People go from Anantapuram to Bengaluru and from Chittoor to Chennai for jobs. Likewise, anyone from anywhere can come to Hyderabad."
"In fact, more people can come to Hyderabad in the future and not only the current residents," he said.
"As a former Union Minister for Urban Development, I regret that all development was concentrated only in Hyderabad. That's because urbanisation is slow in India. In fact, we need to develop more cities like Hyderabad.
"Once Telangana is created, Warangal, too, needs to be developed like Hyderabad," he added.
As to the sharing of river waters, another contentious issue, Jaipal said that the Srisailam and Nagarjuna Sagar dams on the Krishna would become inter-state reservoirs following the proposed bifurcation.
"They have to be managed by inter-state tribunals, whose powers are above that of state governments. Their (tribunals') writ will run," Jaipal said.
"These are not problems that have no solution," he said, but refused to comment on Chief Minister N Kiran Kumar Reddy's contention that such problems "can never be resolved".
The Union Minister said he loved cities with a seafront and would like to settle in a place like Visakhapatnam after retiring from politics.
"I want to buy a flat in Vizag or Mumbai and spend my post-retirement life (there)," he said.