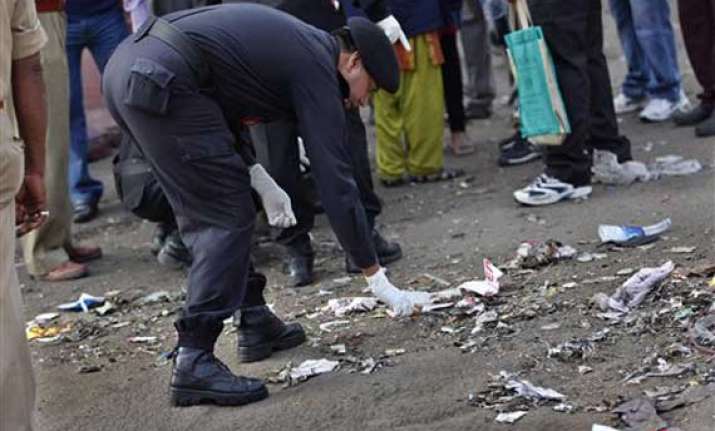 Hyderabad, Feb 23 : With most of the CCTV cameras non-functional in Dilkhush Nagar, the Cyberabad police has struck paydirt by getting images of a bomb blast suspect from the traffic signal camera which was found to be working.
A senior police official told the newspaper The Hindu that this could prove to be a major breakthrough to get clues about the bomb planter.
The report quoted sources as saying that the suspect is in his erly thirties, and is seen riding a bicycle at 6:38 pm and going towards one of the blast sites.
At 6:45 pm, the suspect is seen returning on foot, after parking his bicycle carryig the IED  near the kerb.
There were two blasts on Thursday at 6.58 p.m. and 7.01 p.m. The bicycle had a bag hung to its carrier, which the police believe had an Improvised Explosive Device (IED).
The suspect is clad in a full-sleeved shirt and green trousers. The bicycle he rode appeared to be old, says The Hindu report.
"The bicycle was the one typically used by labourers. The bag could have contained the IED," a police officer said. The face of the suspect was, however, not captured clearly.