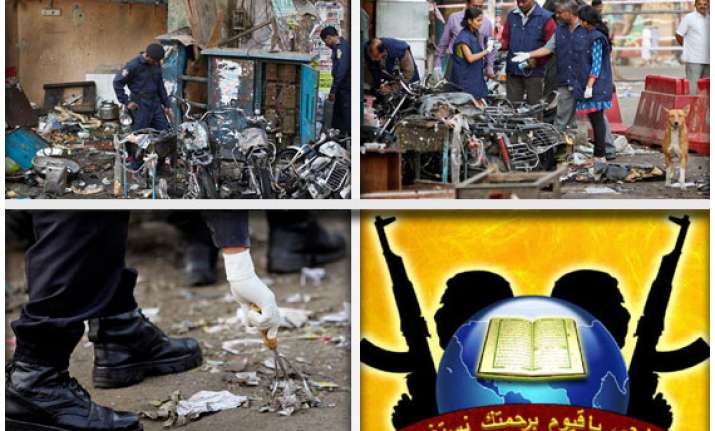 Hyderabad, Feb 22: Preliminary investigations into the twin blasts in Hyderabad has suggested that improvised explosive device (IED) were used to carry out the explosions and the modus operandi was similar to blasts triggered by the banned militant outfit Indian Mujahideen.
"The blasts triggered by IED tied to two bicycles at two sites 100 metres apart and some traces of ammonium nitrate were also found from the two spots," police said.
The toll in Thursday evening's powerful explosions has climbed to 16.
Five of the 119 injured are stated to be in a critical condition.