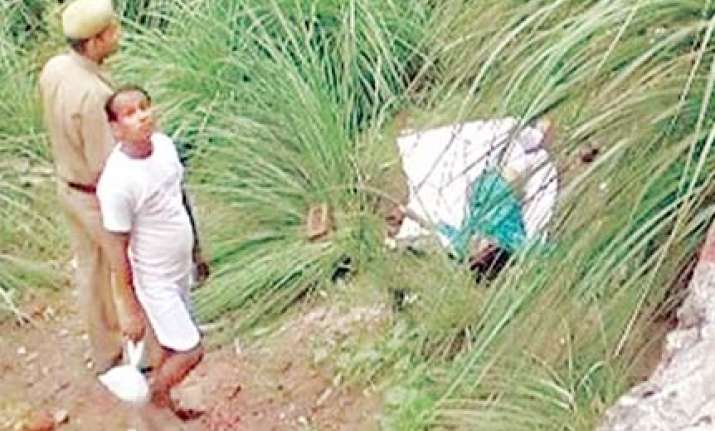 A 22-year-old pregnant woman was found beaten to death in a park in New Delhi on Thursday. The police suspect the involvement of her husband in the murder, reports Mid Day.
Neetu, the victim had married Amit Chandra (25) two years ago after they fell in love. The parents of the couple were against the union. The victim's parents claim that Amit started demanding money from their daughter after the marriage and that they would only speak to Neetu. Amit reportedly works with a private firm. Neetu was missing since Wednesday night. She was found dead the next morning.
The body was discovered lying in a pool of blood behind Shalimar Bagh Palace flats. The couple was living in a rented accommodation in the area. One of the neighbours informed the police when he saw Neetu's body. Police sent the body for post mortem and lodged a murder case.
The relatives of a 22-year-old woman who died in the national capital have alleged that the victim was killed by her in-laws for dowry.
Deepti Sharma, mother of a child, was admitted to a west Delhi hospital Wednesday by her in-laws where she died the same day, a police officer said.
"Deepti's family members are alleging that she was killed by her in-laws as she did not agree to their regular dowry demands. An inquiry by a sub-divisional magistrate has been ordered and a complaint will be registered on the basis of the inquiry report," the officer said.
Deepti's father Kunwar Pal Sharma said: "When we reached the hospital, Deepti had already died. Her body had turned blue and blood was coming out of her ears."
"Her in-laws were regularly troubling her for dowry and on several occasions we had settled issues through talking. But this time they killed my daughter," alleged Sharma.