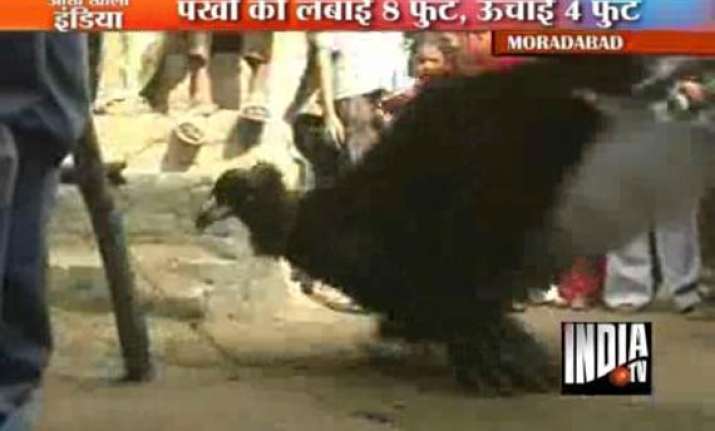 Moradabad, Nov 28: A huge predator bird was found near Bhesia village in Moradabad district on Saturday by a local resident Anees, villagers said.
 
The bird was found near a riverside. Anees brought the predator bird to his home, where the bird turned violent.
 
The bird has been kept in chains. Its wings in all measure 8 feet, and the bird is four feet in height.
 
The predator bird appeared to have strayed into Indian skies and the villagers are uncertain about its species.
 
The local wildlife officials have been informed, but they are yet to reach the village and take possession of the bird.