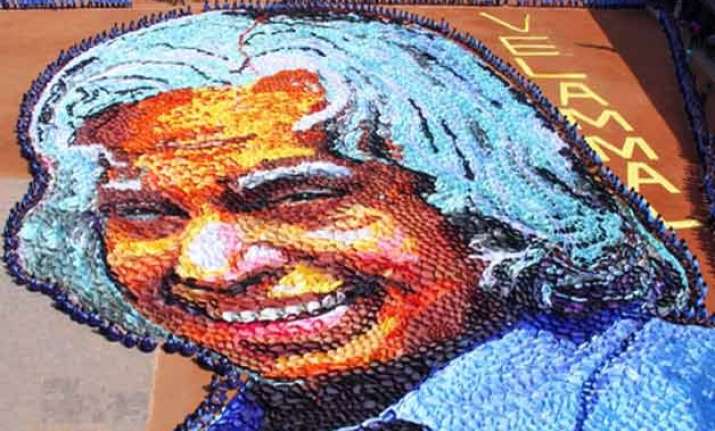 New Delhi: On 84th birth anniversary of Dr. APJ Abdul Kalam, the whole country will pay tribute to its most beloved former President in different ways. While some have planned to cut cake and celebrate his birthday some others have planned to observe no-school bag day or a competition in his memory.
This would be the first birthday of the 'Missile Man' after his death in July this year. A lot of universities, colleges have been renamed in his honour already and some will do the same tomorrow.
Here are some major events to mark Kalam Sahab's 84th birthday:
Maharashtra government orders 'no-school bag day' on APJ Kalam's birthday
School kids in the city been allowed to come to school without their school bags. The government has ordered all the schools in the state to carry out a Vaachan Prerna Diwas or Reading Day.
The state education department has decided that October 15 will be a 'no school bag' day so that students spend time in the library and inculcated the habit of reading.
Students will be allowed to carry and read non-academic books and schools have been asked to host book exhibitions, conduct discussions on books, teach students about well-known authors from around the world and initiate gift-a-book programmes.
CBSE organises expression series on APJ Kalam
Central Board of Secondary Education (CBSE) has decided to pay tribute to missile man and most loved President Dr. A.P.J. Abdul Kalam on his birthday with a participatory expression series around the country.
Students can essay/poem/drawing on either of the three topics 'Dr. A.P.J. Abdul Kalam's school days and how it influenced me'; 'Dr. A.P.J.Abdul Kalam: the father of India's Missile Programme' and 'You have to dream before your dreams can come true," said Dr. Kalam. I dream for India to be...'
The competition is for all the CBSE students around the country from classes I to XII.
Key missile complex to be named after Dr. APJ Abdul Kalam
Defence Minister Manohar Parrikar will rename the country's key missile complex here after Dr. APJ Abdul Kalam on his birth anniversary on October 15.
The event will take place at the Research Centre Imarat (RCI), which is considered to be the brain child of Kalam.
As founder director, Kalam conceived and steered RCI as a generator of critical missile technologies.
PM Modi to unveil a statue of Dr Kalam
Prime Minister Narendra Modi will unveil a statue of late former president Dr APJ Abdul Kalam on Thursday to mark his 84th birth anniversary.
"Glad to join Dr Kalam's birth anniversary celebrations, which includes unveiling of his statue and photo exhibition," Mr Modi tweeted.
A photo exhibition titled as "A Celebration of Dr Kalam's Life" will also be inaugurated by Mr Modi at DRDO Bhavan in New Delhi.
Apart from these, different colleges and schools across the country have organised functions and events to mark the 84th birth anniversary of People's President.