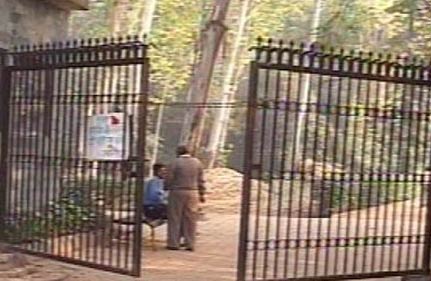 New Delhi/Jammu, Nov 15: After evading arrest for nearly a decade, Hizbul Mujahideen's self-styled divisional commander Mohammed Abdullah referred to as "Mr Surrender", was arrested in Delhi in the wee hours today.
Mohammed Abdullah Chechi alias Abdullah Inqualabi, a resident of Pakistan-occupied-Kashmir, had come to the capital only last week to "activate some sleeper cells," a senior police officer said.
He was arrested in a joint operation by Jammu and Kashmir and Delhi Police from Deer Park in South Delhi and Delhi Police claimed that he was nabbed after a brief exchange of fire.
Abdullah was known as "Mr Surrender" as he used to contact several senior police officials with a proposal to surrender while carrying out his nefarious and anti-national activities.
Abdullah crossed over from PoK to Rajouri in Jammu region in 2000 and got married to a local girl to hide his identity, a senior official said.
Delhi Police officials stated that "as soon as he alighted from his vehicle, we tried to catch him. He tried to escape and went inside the park and we chased him. In a bid to escape, he opened fire. Three-four rounds were fired." A pistol was recovered from him, police said.
He was produced in a local court which remanded him to 14-day police custody.
A team from Rajouri Police headed by a Deputy Superintendent of Police assisted the Delhi Police and central security agencies in nabbing the accused.
During initial questioning, Abdullah told the investigators that he had come to the capital to find a hide-out as Jammu and Kashmir police was searching for him, the official said.
In Jammu, Inspector General of Police Ashok Kumar told reporters that Abdullah was allegedly involved in the killing of over 25 persons in Pir Panchal ranges.
A resident of Shahadra in PoK, Abdullah was intially chief of Hizb's Pir Panjal Regiment (HMPPR) which got wiped out recently and he took over as Hizb divisional commander for Jammu province, the IG said.
Abdullah had let loose reign of terror in Pir Panchal area and his area of operation was Budhal, Dharamshal, Kalakote, Shopian, Mahore, Gulabgarh and other parts of Reasi district, he said. PTI