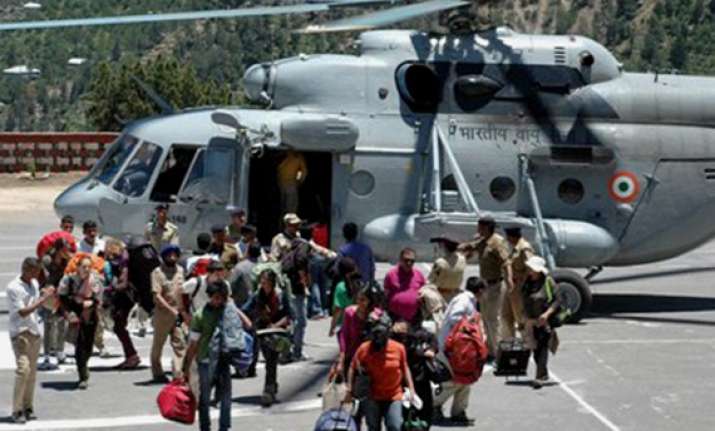 Shimla Jun 24: Helicopters are being used to airlift stranded people in Kinnaur, the tribal district that experienced heavy rains and landslide.  
The choppers are making sorties to evacuate people and supply food materials to people in Sangla, tapri, chitkul, Bahvanagar, Pooh and Rekongpeo areas affected by rains and flood.
One of the IAF helicopters faced technical glitch on Sunday. Bad weather also hampered in rescue work. So far, over 650 people have been airlifted from different locations in Himachal Pradesh. Nearly 500 people are still stranded in other parts of Kinnaur.
National Highway 22 will be opened from today for traffic from Shimla till Rekong Peo.