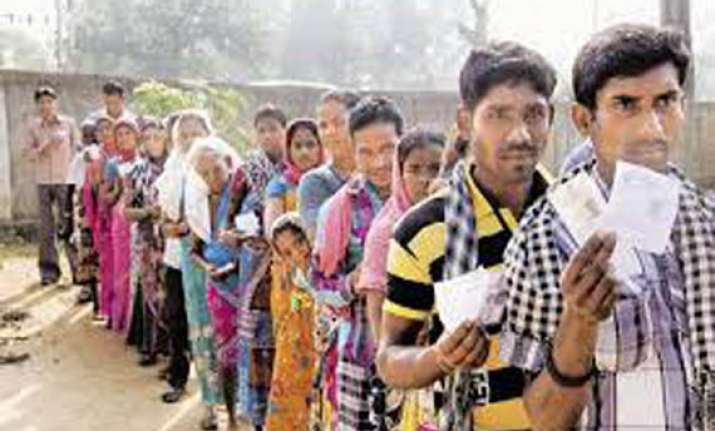 Raipur: A high voter turnout of 66 per cent was recorded today in seven Parliamentary constituencies of Chhattisgarh in the third and last phase of polling which passed off peacefully.
The highest polling was in Surguja (72 pc), while the lowest was in Janjgir-Champa (60 pc).
"Around 66 per cent of the electorate exercised their franchise in seven Lok Sabha seats - Raipur, Durg, Bilaspur, Janjgir-Champa (SC), Raigarh (ST), Surguja (ST) and Korba - where polling was peaceful," State Chief Electoral Officer Sunil Kujur said.
The seats are spread across 14 districts. The district-wise voting was: Surguja (72 pc), Surajpur (71 pc), Balrampur (69 pc), Jashpur (69 pc), Raigarh (68 pc), Koriya (65 pc), Mungeli (64 pc), Korba (63 pc), Raipur (62 pc), Bilaspur (62 pc), Balodabazar (62 pc), Durg (61 pc), Janjgir-Champa (60 pc) and Bemetara (57 pc).