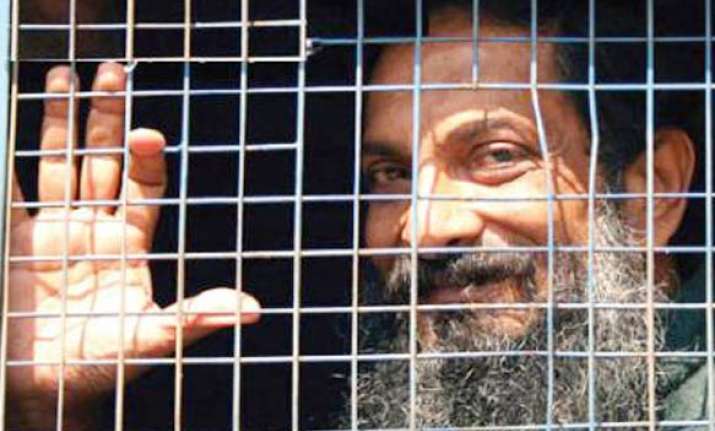 Bilaspur, Feb 10: The Chhattisgarh High Court today rejected the bail application of rights activist Binayak Sen, who has been sentenced to life imprisonment by a sessions court on charges of sedition and links with Naxalites.
While turning down 61-year-old Sen's plea for bail, a division bench of justices T P Sharma and R L Jhanwar also dismissed the bail petition of Kolkata businessman Piyush Guha, who has also been awarded life term in the case.
The High Court had reserved its order on the bail pleas of Sen and Guha yesterday. Sen has also challenged his conviction in the case.
Elina Sen, wife of the rights activist, said an appeal will be filed in the Supreme Court challenging the High Court's decision.
"I will be soon discussing the issue of filing the appeal with our lawyers," she said, claiming that the prosecution did not have concrete evidence against Sen.
Sen, vice-president of People's Union of Civil Liberties, was convicted for sedition and sentenced to life imprisonment along with Naxal ideologue Narayan Sanyal and Guha for colluding with Naxals to establish a network to fight the state.
Additional District and Sessions Judge B P Verma had held the trio guilty under provisions of section 124 A (sedition) and 120 B (conspiracy) of IPC and Chhattisgarh Special Public Security Act on December 24.
Opposing Sen's plea, Additional Advocate General Kishor Bhaduri had told the High Court that though he is a doctor, he had never held a single medical camp in the Naxal-affected areas of the state. He was more interested in Naxal activities, he had said.
According to him, Sen had repeatedly met Narayan Sanyal, who was in jail, to discuss Naxal activities and not for treating him.
Bhaduri had also said that Gopanna, a hard-core Naxal who was arrested a few days back, had admitted that he knew Sen.
Veteran lawyer Ram Jethmalani had earlier argued on Sen's behalf, dubbing the charges against him as politically motivated.
"The whole case is nothing but political persecution," the senior lawyer had argued.
Jethmalani had said that since Sen was a human rights activist, there was nothing objectionable in his meeting any accused lodged in the prison.
Sen's conviction and sentence had led to outrage in many quarters. His family members, PUCL activists, and two members of the European Union were present in the High Court during the hearing yesterday. The EU had earlier sought High Court's permission to attend the hearings. PTI