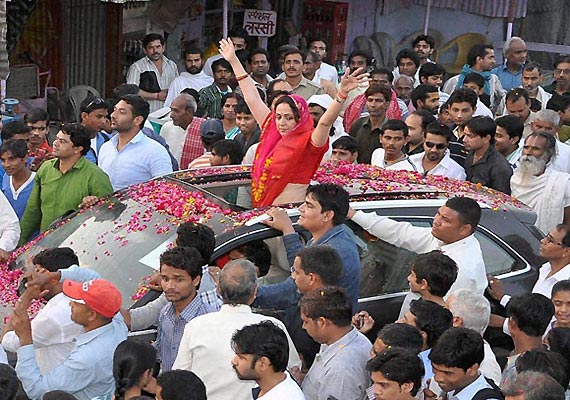 Mathura (UP): Aam Admi Party today accused the BJP candidate from Mathura Hema Malini of allegedly providing wrong facts in her nomination papers.
D K Tyagi, an AAP supporter from Delhi, has lodged a complaint to the Election Commission yesterday stating that the actress did not reveal that she converted to Islam at the time of her marriage.
He alleged that Hema Malini had mentioned the honorary degree that was conferred on her, but did not reveal her actual academic qualification.
District Magistrate Vishal Chouhan made it clear that since none of the political parties raised any objection in the first place, normal election procedure was initiated.
Now that EC won't be dealing with the issue, the applicant has to appeal in the court, he said.
BJP's district head of Braj region Purushottam Khandelwal, however refuted the charges saying that this was AAP's ploy for creating hindrance.
He said, the party would deal with the issue if it reached the court.