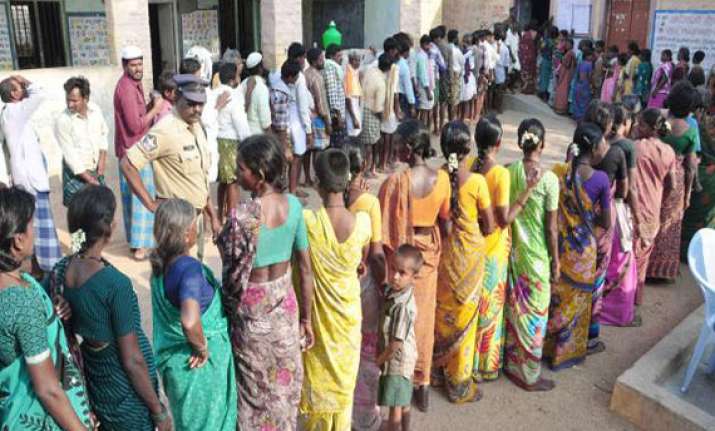 Hyderabad: As many as 272 companies of the Central paramilitary forces and over a lakh personnel of the state police would be deployed for the second phase of elections in Andhra Pradesh on May 7, state's Chief Electoral Officer Banwarlal said here today.
As many as 3.68 crore voters will exercise franchise for 175 Assembly and 25 Lok Saba constituencies in phase 2 (which will take place in Seemandhra districts), Banwarlal said.  "There are 333 candidates for parliamentary constituencies and 2,243 for the Assembly in the second phase," he said.
Live webcast will be set up in 23,000 polling stations while the remaining 17,000 stations will have videography, static cameras.
An air ambulance and four choppers will be deployed in the Maoist-affected areas.
So far, Rs 140 crore in unaccounted-for cash and 74.2 kg of gold besides liquor and other materials had been seized in the past few days, he said.
In the first phase of the elections, held on April 30, 70.85 per cent polling was registered, against 68.71 per cent in 2009.