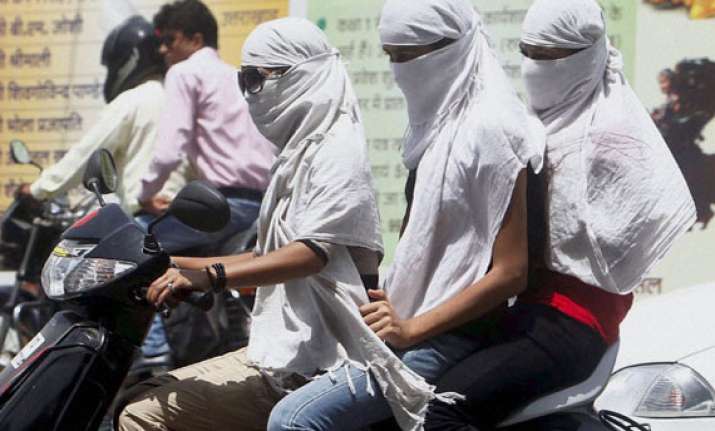 New Delhi: Heat wave firmed its grip over the entire North India as temperature in most parts soared past 40 degree Celsius.
Mercury in Delhi settled at 42.1 degree C, the highest in the season so far.
Maximum temperature in the national capital was three notches above the normal level with weatherman predicting further rise in temperature in the next few days.  According to the Meteorological department, the minimum temperature was 22.8 deg C.
Humidity level was recorded between 18 and 60 per cent.  In Uttar Pradesh and Rajasthan also temperature breached the 40 degree C mark at most places.  Lucknow recorded maximum at 42.1 deg C while in Jaipur mercury touched 43 deg C.
Primary and middle schools in Jaipur district have been ordered to run classes only during morning hours for classes I to VIII from May 1.
In Ahmedabad the temperature was recorded 42.9 deg C while in Madhya Pradesh's capital Bhopal mercury touched 41.5 deg C.