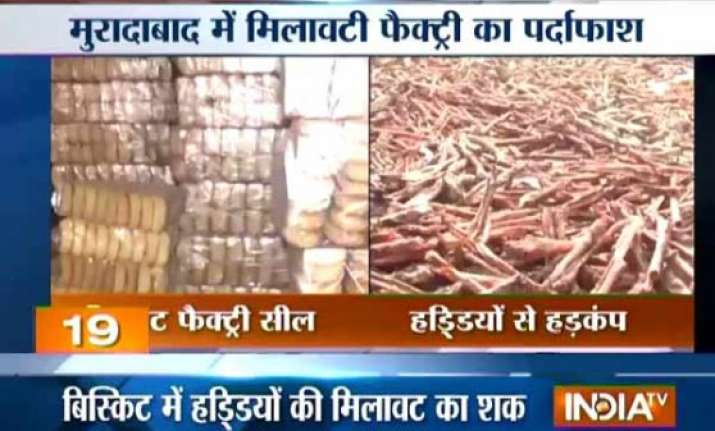 Moradabad: Believe it or not! The Food and Supply Department has recovered heaps of bones during a raid conducted at a biscuit and rusk factory in Uttar Pradesh's Moradabad district.
It is suspected that the these bones were being used as an ingredient for manufacturing biscuits and rusks in that factory.
Officials said that they have also seized adulterated oil and flour from the factory during the raid.
The raid was conducted on the basis of some specific inputs received, an official said.
Children below 14 years of age were also working at the factory, another official said.
The official, however,  refused to divulge further details saying the matter is still being investigated.
The factory was not set up in accordance with  food standards, the official further added.