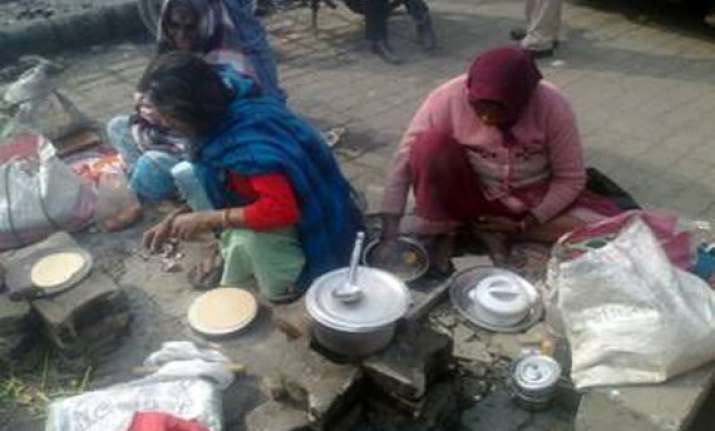 New Delhi, Jan 3: The cold is intense, the ground icy and the skies above a dull grey. As they sit huddled over a makeshift stove making a meal right outside the gates of India's premier hospital AIIMS, the group of women are amongst those who fight an hourly battle to keep their families warm - and healthy.
The stench of urine from the partially closed toilet next to which they are cooking is strong, but the spirit to survive is indomitable too.
Yashoda Devi, a woman in her 40s from Bhagalpur in Bihar, is amongst the scores of people from all over the country who camp outside the All India Institute of Medical Sciences (AIIMS) in the expansive heart of the national capital waiting for treatment for themselves, or for their loved ones.
She is here for the treatment of her 12-year-old son, who is suffering from cancer and also spends his days out in the cold.