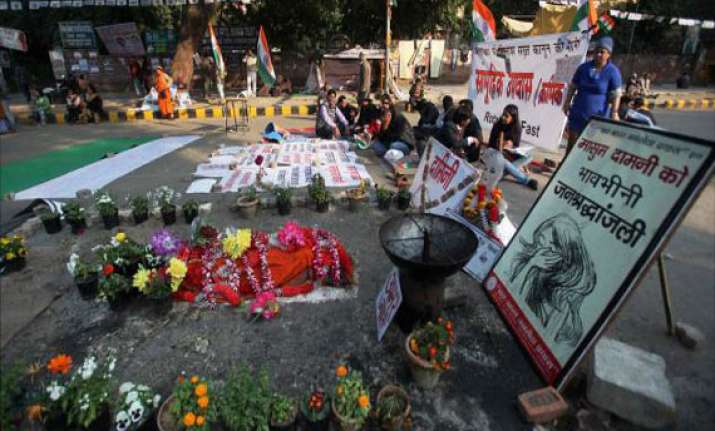 New Delhi, Feb 27: The Centre was directed by the Delhi High Court on Wednesday to respond to a PIL seeking a direction for framing uniform procedure to be followed by all lower courts while determining the juvenility of an accused.
Issuing notice to the ministries of Home Affairs and Law and Justice, a division bench of Chief Justice D Murugesan and Justice V K Jain sought their responses by April 3 on the PIL challenging the Rules under the Juvenile Justice (JJ) Act.
The PIL, filed by advocate R K Tarun, submitted that Sub Rule (3) of Rule 12 of the Juvenile Justice (Care and Protection of Children) Rules and the Delhi Juvenile Justice Rules should be declared as unconstitutional.
Rule 12 (3) of the Juvenile Justice Rules provides the procedure to be followed in determination of age of a person claiming to be a juvenile.
The petitioner submitted that the bench should direct the government to frame rules so that all the trial courts could "uniformly" follow the procedure while determining the juvenility of an accused.
The petition said that no two courts were uniform in determining the age of an accused who claims to be a juvenile at the time of a crime.
The PIL, while referring to the December 16 Delhi gangrape case, contended, "The Juvenile Justice Board at the time of determining the age of the accused relied upon a certificate provided by the government primary school in Badaun, without going into any enquiry for determining the juvenility, which is actually required by the law."
"Even if two cases come up before the same trial court with the same plea (claiming to be a juvenile), the procedure adopted by the court for determining the issue is different," the petition said.
"There is no uniformity among the trial courts regarding the procedure to be adopted for determining the juvenility. Rather there is a lot of confusion and contradiction among the trial courts while applying their judicial minds regarding the documents which are to be relied upon while determining the claim of juvenility," said the PIL.
The plea also asked whether a certificate issued by a school regarding date of birth of a person in absence of any contemporaneous record would be considered to be authentic proof of the date of birth of a person for proving juvenility under the law.