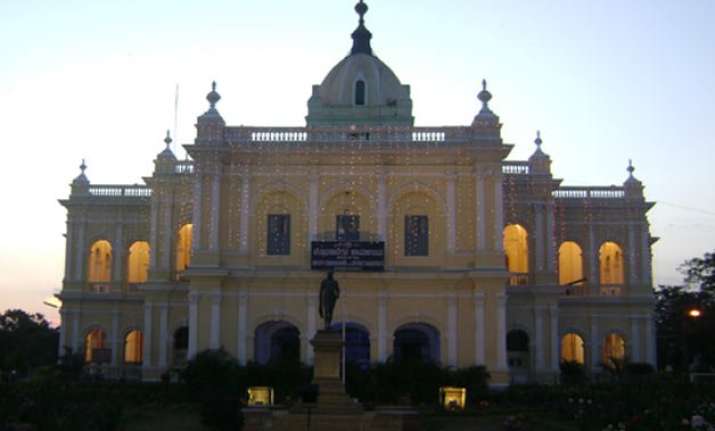 Mysuru: A court hall in Mysuru has remained locked for more than nine months in the fear that the room is haunted. This has triggered a protest from the lawyers of Mysore Bar Association who have condemned the rumours and sought an inquiry.
The hall, located at the entrance of the court premises, was locked in May 2014 and now it has been reduced to a storeroom where broken chairs and tables are kept. The court housed the First additional sessions judge, and judgments in many important and sensational cases were read out of this hall.
The hall was dubbed haunted after a judge holding court in it died in a road accident last year.
What is more surprising is that court authorities haven't opened the hall or posted a judge there. Actions of the court authorities have only worked in the favour of the rumours. A report published in a leading daily quoted a source saying that an astrologer has suggested that it should remain locked till special pujas are performed to rid the place of evil influences.
A press note released by lawyers of the Mysore Bar Association said that the deceased judge was held in high esteem and some mischievous elements are spreading rumours in his name. The lawyers urged the Bar and the district sessions judge to act against the elements spreading the rumour.