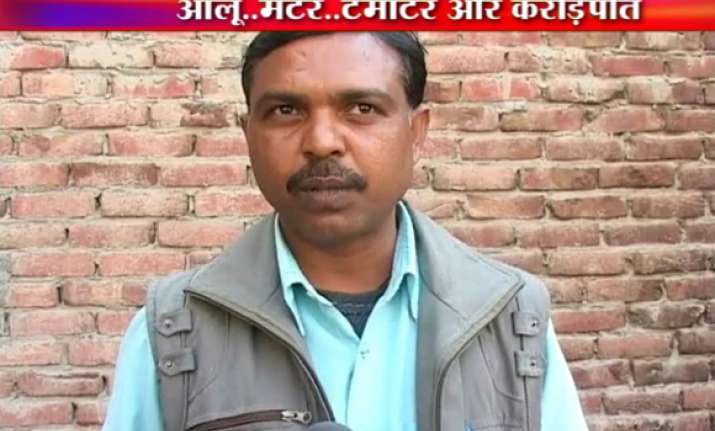 Sirsa (Haryana), Jan 29: A vegetable vendor from Sirsa Bhagat Ram had the most pleasant shock of his life when he learnt from an agent in Bhatinda, that he had won Rs 1 crore in the Punjab State Bumper Lohri Lottery.

For the last 22 years, Bhagat Ram had been going early at 4 am to the local mandi daily to buy vegetables from wholesellers.

On Friday, he learnt from the Bhatinda agent that he had won the bumper lottery. Bhagat Ram would be getting around Rs 66 lakhs, after Income-Tax deduction at source.

Bhagat Ram had been buying Punjab state bumper lottery tickets since the last 15 years. His father passed away years ago, and his mother took care of all the four sons.

The family lives in a ramshackle house. Bhagat Ram's three brothers are engaged as labourers.

Says Bhagat Ram,' I will first repair my house when I get the money'.

Because of poverty, Bhagat Ram had left  his education after class VI. He now aspires for his children to study higher.

Bhagat Ram says he will continue to sell vegetables on his handcart.