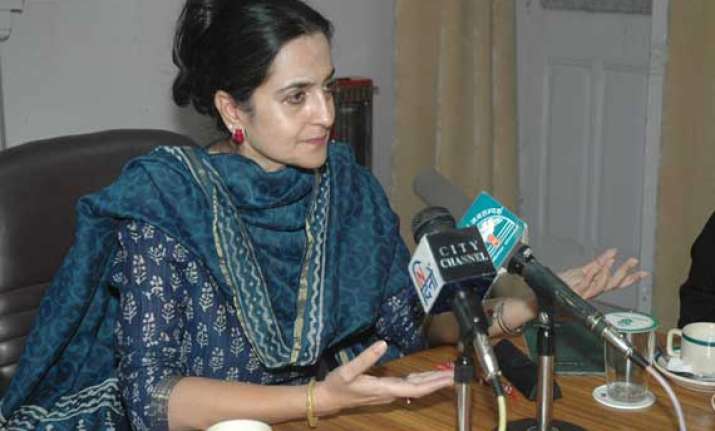 Narnaul (Haryana):   Haryana Public Health Minister Kiran Chaudhary was seriously injured on Wednesday evening, when some unidentified miscreants pelted stones at her while she was campaigning in Koriyavas village, nearly 7 km from here.
Kiran Chaudhary, daughter-in-law of late former CM Bansi Lal, suffered injuries on the neck and chest and was admitted to a hospital in Narnaul in unconscious condition.
A large number of her supporters gathered at the hospital as news spread about the attack.
Kiran Chaudhary was addressing a meeting in the village, when stones were hurled at her.
SP Mahendragarah Jagat Singh Hooda said, the minister suffered injuries on her chest, when someone hurled stones taking advantage of the darkness.
The minister was later taken to Gurgaon for treatment.
Police said raids were being conducted at various places to round up those behind the incident.
Chaudhary was campaigning for her daughter and sitting Congress MP Shruti Chaudhary who is seeking re-election from the Bhiwani-Mahendragarh Lok Sabha seat.
Shruti had defeated Ajay Singh Chautala of INLD by 55,097 votes in 2009.
Haryana's 10 Lok Sabha seats go to polls on  April 10.