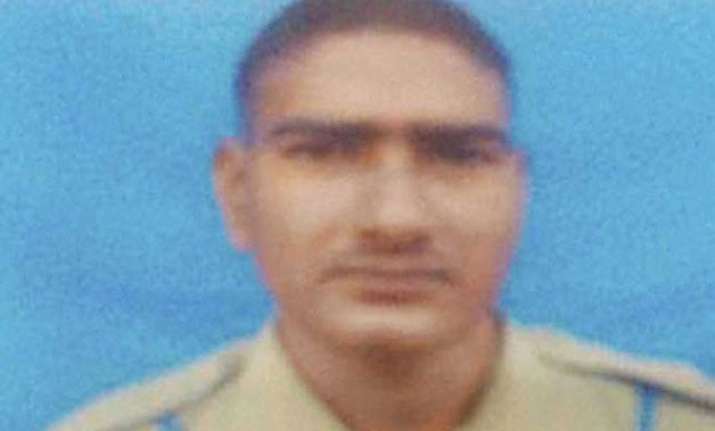 Chandigarh: Recognising the bravery of Border Security Force (BSF) constable Rocky in the Udhampur terror attack in Jammu and Kashmir, the Haryana government on Thursday announced a grant of Rs.20 lakh as well as a government job for one member of his family.

Haryana chief minister Manohar Lal Khattar applauded the BSF braveheart, who hailed from Ramgarh Majra village in Haryana's Yamuna nagar district, over 100 km from here.

Rocky, 23, was killed as he bravely fought two terrorists and killed one of them when a BSF bus was ambushed near Udhampur in Jammu and Kashmir on Wednesday.
He was thus able to save the lives of other BSF personnel sitting in the bus.

Popular among fellow villagers, Rocky used to motivate youths to join the defence forces.

Belonging to a poor family, Rocky completed his BSc degree and was selected in the BSF.
He is survived by his parents, a brother and a sister.
"He was a brave man who was not afraid to lay down his life for the country," Rocky's father Prithi Chand said in his village.