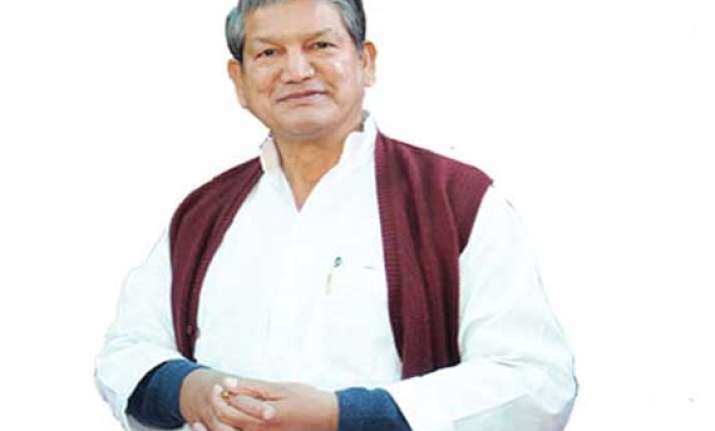 Dehradun: Uttarakhand Chief Minister Harish Rawat, being treated for a neck injury at AIIMS in Delhi, is not likely to be discharged from the hospital before July 15 and doctors have advised him to let the injury heal naturally rather than undergoing an operation, an official said today.
Earlier, the doctors were divided over whether the Chief Minister should go for an operation or not, but now they are one in their opinion that the injury should be allowed to heal naturally, Rawat's Media Incharge Surendra Kumar told PTI.
However, Rawat who has been at the premier health institute for over a fortnight now, is not likely to be discharged from there before July 15, he said.
"According to the doctors, the chief minister's neck injury will take at least 8-10 more days to heal on its own.
He can be discharged only after that," Kumar said.
However, there has been a significant improvement in Rawat's condition over the past few days and he has been regularly going through the files and doing official work from the hospital, he said.
Asked whether he will be able to visit his constituency to seek votes for himself for the July 21 bypoll to Dharchula Assembly seat, Kumar said the chances are thin, but added it would not affect his poll prospects.  
"People in the constituency have all along been asking the chief minister to just file his nomination papers and leave the rest to them.
He is a very popular leader bound to win hands down no matter whether he is in Dharchula or at the hospital," Kumar said.
Rawat had sustained a neck injury in a flight to Delhi over a fortnight ago.
The aircraft had run into clouds and the chief minister, who had not fastened his seat belts properly, had hit the plane ceiling, hurting himself in the neck.